Best Android game hack apps (No Root)
When it comes to gaming, Android is one of the gaming consoles that offers the best for its users adding to its other smartphone features.
However, all games need to be hard or tasking in order to be an interesting one but some games go to the extreme to make thinks harder by keeping some sophisticated features where you need to reach a certain target before they are unlocked and in some case, you may have to purchase these features with real money.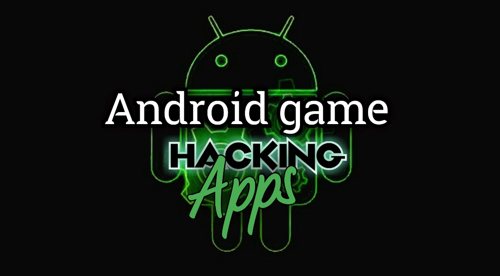 In most of these video games you play on your android you get to view a lot of ads and experience restriction to certain features of which you can only unlock them when you upgrade to the premium version.
But for those on a low budget but who would like to play games on Android without having to gather coins before you can buy cars, upgrade kits etc or even pay for the premium version then you might want to read through as the answer to your questions are right inside this article.
Today, we will be sharing Android hacker tools to enable you play games to the maximum experience all with a little effort.
However, remember that cheat is not usually a good thing, using cheat can sometimes kill the fun of a game where everything seems so simple with no adventure or task. Also, some game hacking app steal your personal information which may sometimes not be good.
In this article, we have gathered the top best Android game hacking apps which are less harmful and have been used by many thus receiving good reviews from other gamers.
Related articles:
Top best PSP games for android
Top best Facebook apps
Top best coding apps for PC
Top best site to earn money through gaming
Top best iOS emulator for windows
7 top best Android game hacking apps
This is an awesome app when it comes to game cheat for android, you can use this app to hack almost any paid game for free. It does not require root access so you don't have to bother about getting your device rooted. It can synchronize with app and does not crash when in action.
With Leo playcard, you can increase the number of lives, purchase weapons, gears, and even cars depending on the game in play.
Many people would be familiar with lucky patcher as this is one of the best and popular game hacking app available for android device. If you root your device, it works flawlessly and it also works well even if your device is not rooted.
Due to lucky patcher's popularity and success rate over the years, game developers have now been protecting their app from this hacking app and most have been successful at least to some extent. Although, Lucky patcher also releases update often to bypass these restrictions and have recorded some results so it also makes it in the best game hacking app.
With lucky patcher, you can block ads, remove licence verification, get unlimited money and gems, get unlimited lives as well as weapon and gears.
SB game hacker is also a popular game hack app and it is no doubt one of the best. This app allows you to get coins easily instead of going through hell to get them. When it comes to increasing lives and coin, you can call SB game hacker the king.
This app works on both rooted and non-rooted android device and you can download this app for free.
If you have a slow game, this app can be used to increase the speed hence removing the boredom in your game. Trying this app with your game is a game-changer and don't be surprised about your success rate. Give it a try now.
Read also:
Download MOD Mini militia
Download Shadow fight 3
Download Dream league soccer

With Game guardian, you can unlock weapons, gears, items and cars easily, it also works with PPSSPP for those that play PSP games on their android. This app also helps with speed. So if you have a game that runs too fast or too slow, you can increase or decrease the speed as per your choice. You also have access to control the setting of the in-game with this app so why don't you give it a try today.
5. CreeHack
According to gamers review, it was said that Cree hack is most suitable for non-rooted device. With Cree hack, no root is needed and there is no additional or hidden function if your device is rooted. CreeHack allows you to get unlimited gems and lives, restrictions can also be blocked with this app. You don't have to be a tech geek before you can use this app since it has a user-friendly UI and it is easy to use. It also supports many languages and configuration is made simple.
This is another hacking app known for its consistency for high success when it comes to manipulation of coins and gems, removing of ads and license verification. This app does not crash when it comes to action and it works with both root and non rooted device.
With this app, the memory changing technique is used, and this is the reason it can be used with many of the android versions and games.
However, you will get the best result when your device is rooted.
7. Freedom
This is yet one of the best game hacking software you can find on the internet for your android. Subway surfer, Temple run and other great games can be hacked with this android app. Getting unlimited coins and keys are the primary functions of Freedom hacking app. Although this app does not work with all games you can rest assured it works with some great games.
It uses multiple patches for its job on these apps and it can remove ads and licence verification from apps. So it can also work with other apps and not just games.
Right now, this are the top and most reliable apps we can gather right now, we will update the list if we get another android game hack app that can also be considered as one of the best. But for the main time feel free to check the above ones as they are the best android hacking app you can get for both rooted and non-rooted android this 2023.
Drop your comment, questions or feedback if you have any in the comment box below
Do share with your friends who love games as well as you can share it by simply using the share buttons below.