OGwhatsapp free download for Android device
Everyone loves MOD whatsapp except for those that have not tried them, today I am here with another modified WhatsApp called the OG whatsapp. This is yet another MOD WhatsApp you should at least give a try.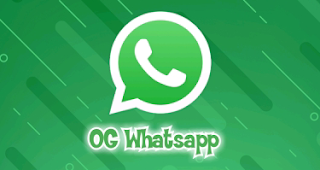 This type of WhatsApp we are releasing today is similar to those ones we have released earlier such as; GBwhatsapp, whatsGold, whatsapp Aero, FMwhatsapp, YOwhatsapp, NSwhatsapp and so on. So today, we will guide you through the download and installation processes.

A friend once asked me, why are there WAMODS, I simply replied to give users the best possible experience on the app, so most of these features are not available on the official WhatsApp. This made developers think, what can they do to improve or remove restrictions on these apps and this whole thought have given birth to lots of MOD whatsapps today and OGwhatsapp is no exception
Features of OG WhatsApp
• Anti-ban embedded feature
• Security which includes fingerprint, Pattern and Pin options
• You can use it along with official whatsapp on the same device
• Access to customize your theme and interface
• Customize home wallpaper, launch icon font size and style and so on
• You can hide media files from gallery
• Send more than 10 photo files at once
• OGWhatsApp Pro has DND feature that restricts the Internet connection.
• Send messages and call without saving number to contact
• Set password for a particular chat or group
• Preloaded with nice stickers
• Customize your last seen to deceive friends
• Hides double tick to decieve friends that their message have not been delivered
• Hide the double blue tick even after reading mesages
• Hide recording and typing notification
• Anti-delete message, to view deleted messages even after it has been deleted.
• You can backup your chats from the official whatsapp and import into OG (Launch the official WhatsApp ➡ settings ➡Chats ➡ backup)
App information
File name: OGwhatsapp pro
File type: MOD apk (for android)
App version: 20.1
Device reqirement: Android v4.4+
Download size: 55MB
Last update: January 2023
Developer: Alex Mods
Device Root: No rooting required
How to download and install OGwhatsapp/OG whatsapp v20.1
• After downloading the app, you don't install immediately to avoid getting error message so, follow the steps below before installing the app.
• Go to "settings" on your device, "Security", "unknown source" and tick the box to enable unknown sources. But if you cannot locate this step you are definitely using android version 8.0 upward so you just skip this step.
• After that, proceed with the normal installation process. • After successful installation,
• Launch the installed app
• You can then Verify your phone number with the OTP and Restore your old chats backup.
To join whatsapp group of any kind you can check out the links here
Use the share button to share this post to your friends and do share your questions or testimony using the comment box below.
#Never give up……Giving up is meant for cowards