Free Download WhatsGold APK v13.20
Using MOD versions of whatsapp is like playing an adventure game, it is so intresing and full of suprises, today I introduce WhatsGold or whatsapp Gold as you may call it. This is what I call the next level of whatsapp messaging. So android users this is your time to shine in this month 2023.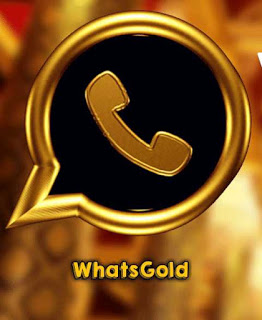 This is similar the the MOD whatsapp that have been released recently like
NSwhatsapp
, 
GBwhatsapp
,
Whatsapp Aero
 e.t.c and this is no exception, you even get to enjoy more fearure. But before we jump into how to download and install, you need to know what whatsgold is about.

You can also read on;
 Http injector free Browsing cheat on 9mobile
24clan free browsing cheat on all network
What is WhatsGold APK?
If you are familiar with Mod whatsapps you will understand without much explanation. However, WhatsGold APK for android is a modified app that let you use many features that are not available in official WhatsApp, the features also allows you do some tweak that are not readily available. Whatsapp Gold also comes with updates that are released regularly to improve the app, and you will get such updates on this websites. WhatsApp Gold is an app developed by Altornedo7 aka Nasser.
Features of WhatsGold (Whatsapp Gold) version 13.20
• Schedule your message to be sent whenever you want it
• Use Pattern passcode to lock and hide your chat
• You can customize app icon on home screen and notification
• Customize the ticks and bubbles style
• Lots of new emojis you can use
• Copy your friend's status easily
• Send Message or Call to Unknown Nos.
• Message Translator to different languages.
• Status download made easy.
• Ability to Send Broadcast to unlimited Groups
• Theme store is with lots of fun themes
•  Send files of Size 500MB instead of the normal 16MB
• Send More that 80 images with a single click
App Information
App Name: whatsGold
App type Android apk
Release date :May 2023
Requires Android 4.0+
Download size: 47Mb
Version v13.20
Secutity:

SAFE
How to download and Install WhatsGold apk v13.20
• After downloading the app, you don't install it immediately to avoid getting an error message so, follow the steps below before installing the app.
• Navigate to "settings", "Security", "unknown source" and tick the box to enable unknown sources. But if you cannot locate this step you are definitely using android version 8.0 upward so you just skip this step.
• After the step above, proceed with the normal installation process.
• After successful installation, Navigate to the home screen on your android device locate and launch Whatsapp Gold. Then log in using your phone number or use a different number with your original WA if you intend to run the two apps simultaneously.
This is how to install the app in this month 2023, so enjoy.
If you have any questions or feedback, the comment box is just below be sure to make use of it.
#Never give up……Giving up is meant for cowards