Top best Zip extractor and compressor apps for android device
Most times when we download files online, they are either zip or rar files hence there is a need for an extractor.
The main purpose of zipping files it to prevent virus from corrupting the files and to compress the file to reduce the download and upload size. So to compress a file into a zip format or rar file format is a good practice since it keeps our files safe.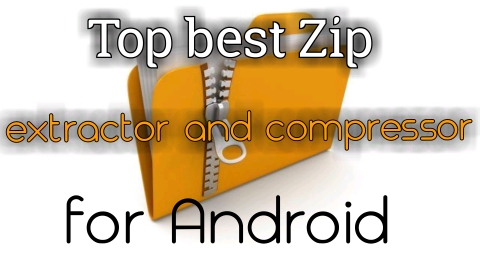 But most internet users who download these files online are faced with challenges of extracting files, so today's article is about apps that can unzip or unrar those compressed files you download such as Zip, Rar, 7z, Tar, Gz, Bz2, Xz, 7z, Iso, Arj and lots more compressed format. You should also note that these set of apps can also be used to compress raw files.
So without any other delay, lets dive into the real thing.
Also read:
Top best coding app for computers
Top best shooting games
Top best android game hack apps
Top best earn money from gaming online sites
Top 5 android apps to extract and compress file
This is one of the most widely used extracting app for android device, it is easy to use and extract files in no time. It support the compression and extraction of over 30 different file format which includes ZIP, RAR, 7Z, Tar, and lots more
Rar is an android app know for its consistency, and its ability to extract different file format of compressed files, it also support the compression of files. It can also be used as file manager across all android device.
XZip is also another app that zip and unzip files and also act as file manager on android app. It has a nice interface and can be used across all android device versions. It extract files without breaking or corrupting those files.
This is an app that extract and compress file flawlessly and can be used by just anybody since it has a nice interface and the app is easy to use. The app can be used by even a small child as it is designed for easy use.
Just as the rest on the list, iZip helps in easy extraction of compressed game, music, document and video files, it also allows easy sharing of those files across other platforms which makes it superb.
So for any compressed file format you can use any of the above apps and to extract any file, do use any of the above.
If you have any problem with the download, installation or use of any of the app, use the comment box to share your thought.
You can also share this article to your friends using the share buttons below.
Never give up…….Giving up is meant for cowards