Download YouTube video on iPhone, Android, MacBooks and PC
Sometimes all you want to do is perhaps to download videos from youtube, there are various reason that might prompt such decisions for example, you might have a lot of data subscription that is about to expire, you might have access to free wifi, streaming a movie where there is a bad network signal, about to board a plane, you are in the middle of watching a video and you had to leave for something urgent, you want to watch a tutorial you wanted to use at an area with poor network signal and so on.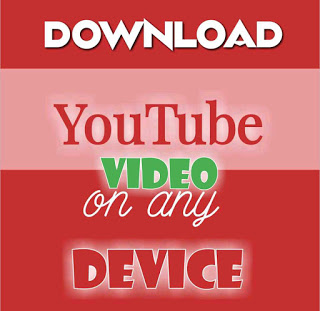 However, Youtube is not in support of you downloading their video and has somehow made it stressful to download videos directly from their official site, but today I will be teaching you some methods you can use to get your videos downloaded without any form of stress no matter how small.
However, you should understand that using third-party apps to download videos available on YouTube is against their terms of service. You can check out their terms of service.
From the terms of service you can understand why their decision was taken, but I also understand it might be painful sometimes when you loose your data or network signal when you are halfway through a tutorial, movie or any video, and I have come with various ways to get youtube videos downloaded on your device such as your Android, iPhone/iPad, Macbook or windows computers, so feel free to watch this video to the very end.
Other trending posts;
Stream live sport and football matches for free on your iPhone and iPad and Android device
Best site to stream and download Korean drama
Download FIFA 2020 PSP file for android
Best mobile app lock with no ads, Norton app lock
Warning: If you must download a video from youtube, make sure it is actually for your own personal use, otherwise you may be charged for violating a number of privacy and copyright laws.
How to download youtube video on Android devices
• Using Vidmate
A sure way of getting your video for offline use and use without having to connect to any network signal and even share your friends is with the use of Vidmate .
Vidmate allows you to download videos directly from Youtube, not only videos you can also download apk files or apps, music files and even surf the internet with this app, the app is embed with app store and inbuilt web browser to do your surfing. You are also allowed to watch or stream the video on this app without downloading, it is a great app with nice interface.
However, the app is no longer on Play store (it was at first available on the android app store) and it has been tagged as unsafe, however this is not true.
The reason why it was tagged harmful is simple, this is because, the app allows complete download of content from Youtube and you should know that Youtube is a property owned by google and since you have download video from the app, you have cut the advert revenue Youtube gets from watching video over and over again, and this is the reason google is trying to discourage the use of this app.
However, this app is not available on ios and windows devices and the app developer claims to be working on it.
Other apps with the similar functions include Tubemate and lost more.

How to download youtube videos on ios devices
If you own an iPhone or iPad then you will understand, to download music or video is kind of technical, talk less of downloading a video from Youtube, however, this is the right article to read if you want to download your movies or video clip without hassle.
You only need to follow the following steps to download the video files on your ios device.
• Download and install Document by Readdle from here, this a file-manager app with inbuilt web browser, and we are going to use this app to perform this trick.
• Launch your youtube official app, search and play the video you want to download, just right below the video, there are some set of buttons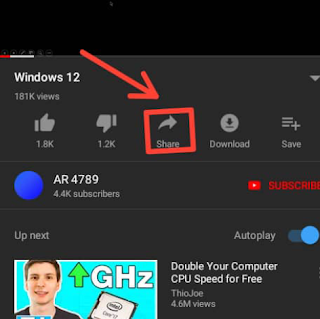 • Click the share button, and the click "Copy link" from the from drop down.
• Now launch the Document you downloaded, tap the icon in the bottom-right corner to open its built-in browser. Browse to a website that can download YouTube videos, such as Savefromnet or BitDownloader or any of your choice.
• Paste your Youtube video link in the search link bar then click GO or download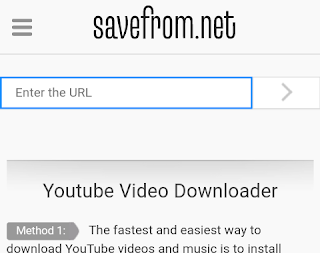 Or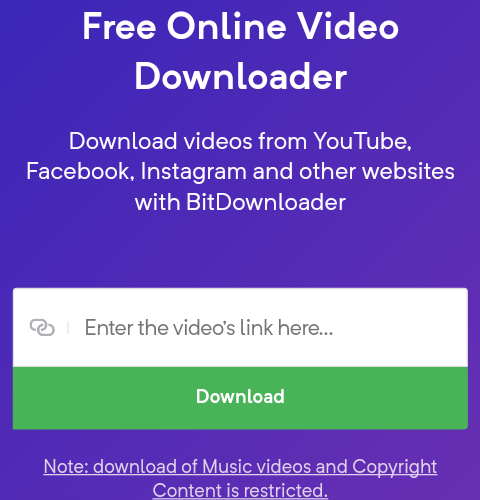 • Follow the procedures and select the output quality you want and your download should start immediately.
• After downloading, your video file should be in Documents–downloads folder.
• Click on the three dots below the video file, and click on Move to relocate the video file to photos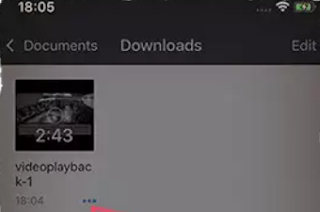 Now you have your YouTube video in Photos app on your iOS device. Open the Photos app on your phone and you should see your new video. It will appear alongside your most recent photos, as well as the Videos folder on the Albums tab.
How to download Youtube video on MacBook, Windows PC and Linux
Just like the above methods on mobile device, they are simple and straight forward, so if you are using a desktop or laptop computer you will also learn how to download and save video for offline use on your system.
Follow the following procedure to start with.
• Download VLC, or any equivalent open-source media player
• Launch VLC app and tap on "Media" at the status bar at the top
• Click "Network" or "Open network" and paste YouTube video link in the link bar.
4. For Mac users, click "Window", "Media Information" while for windows user, select "Tools" and then "Codec Information"
6. At the bottom of codec information, is the Location bar copy the URL
7. Paste that URL into your browser
8. Right click the video and click "Save Video As"
9. Name the file and chose a location for your file.
And that should be all. You can also download files directly to your android and windows, Mac with 4kdownload, MP4 Downloader Pro, Savefromnet, BitDownloader without going through a lot of stress, so feel free to check them out.
I hope this helps.
Do drop your comment and feedback in the comment box below.
#Never give up…….Giving up is meant for cowards