Android usb not detected on computer but charging
Phones and computer are something everyone should have since you can use them together to perform different tasks, they both depend on each other. For instance computer are known to have larger storage space while smartphones are limited. So we may decide to share some of our personal files to reduce the storage space or to even keep our files as back up.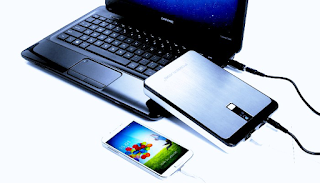 Critical situation requires connecting to a PC via USB such as phone corrupt OS, bricked device and all other situation where the phone is supposed to be flashed using stock ROM or other recovery solutions. So for a device not connecting to PC, it is a great problem that needs to be address ASAP.
Related article:
How to fix computer with overheating issue
How to increase resolution on Netbook PC
How to root android 9.0
How to track stolen phone
How to fix fast charging not working
So, if you connect your Android device to a computer via USB and noticed that your device is not connected but it is charging, don't panic as the solution on how to fix this problem is what we will be fixing today. So sit back and relax, read this article to the end and follow the solutions that will be discussed in this article and you should be OK.
In this arricle we will be addressing questions like;
Why is my phone not connecting to PC?
How come my phone only charges when connected to a computer?
Where can I find USB setting on Android?
So if you have questions like the above or related, your questions will be answered pretty soon.
How to fix an android USB device Not Recognized but Charging Problem
Follow the below guides to fix your android that wouldn't connect to PC but keeps charging, you can follow the steps one after the other untill the problem disappears.
1. Reboot your android device
Most times android can start misbehaving and become unresponsive to actions, this can be due to the fact that the device has not been rebooted for a long time. Do try rebooting or restarting the device to refresh your smartphone, connect your device to the computer and lets see if there is any changes. If the problem persist, then follow the next option.
2. Try different USB cable
The USB cable sends signal to a computer that a device has been connected and if any of the component of the cable is ruptures or damaged such as the wire or the cable jack then there might just be a problem. So why don't you get other cables from friends, test their cable with your device and also try your own cable with your friends device as well.
If you discover your USB cable is the culprit, then getting a new connecting USB cable should be an option.
3. Try your device and its cable with another computer
For this step you will need another computer probably that of a friend, get the computer and connect your device with your USB cable, try and see if there is any changes. If the problem disappears then the problem comes from your own PC and if the problem persist, follow the below.
4. Enable USB debugging on your device
All android users must enable USB debugging on their device as this will enable easy connection and file sharing with the computer.
So enable USB debugging follow the settings below
For android devices running on 7.0 and below
Navigate to settings
Scroll down to about phone
Locate Build number from the option and press consecutively until you see " you are now a developer"
Head to settings again
Locate and open Developer option
Find and enable USB debugging
For android devicd running on 8.0 and above
Navigate to settings
Scroll down and click System
Scroll down to about phone
Locate Build number from the option and press consecutively until you see " you are now a developer"
Go back to settings
Scroll down to System and click it
Locate and open Developer option
Find and enable USB debugging
5. Connect Android to PC as MTP
Now connect your device to the computer via USB, after connection. Pull down the notification panel on your android device, click on the USB option and choose Connected as a media device. Now try and see if the problem persist. If the problem is still there, continue with the option below.
6. Clear saved USB on your computer
Connection problem may be due too much of USB drivers of lots of device your computer might have connect to, your PC might find it difficult in recognizing your device since there are too many of stored device driver. So reducing them might solve the problem. You may download and use app like USB deview to remove some of the USB drivers to fix the problem. If you are still having connection problem after trying the above, then proceed to the next option.
7. Download and install your device USB driver
There may be communication problem between your device and your computer when your computer is having problems installing your android device driver. Hence, there is need to install the device driver manually on your PC. To do that open your browser and search for your device driver stating the model and manufacturer, once you find it, download it and manually install it on your computer.
8. Visit a phone engineer
If your device is still under warranty, you might consider returning the android to the factory and if not visit a phone technician.
Note that: If all these connection problem initially started after you collected the phone from an engineer or perhaps you bought the phone from an illegal store or a friend. There is possibility that the phone USB port might have been tampered with. In most situations the phone charging port can still function leaving the computer-phone connecting feature useless.
In such situations, visit a reputable engineer to help you check if there is a problem with the charging port and fix the issue.
If this article helped you in any way, use the comment box below to share your testimony and if you have any question, use the comment box as well. Thanks for reading.
#Never give up…….Giving up is meant for cowards