Download the latest Whatsapp Aero
Do you want more features from your whatsapp? Whatsapp Aero is a modified app, here to to save you from all the stress of boring chatting, it comes with a lot of cool features which are absolutely absent in the original whatsapp. You don't need to think twice you are reading the right article, just continue reading as we unveil the new app in town.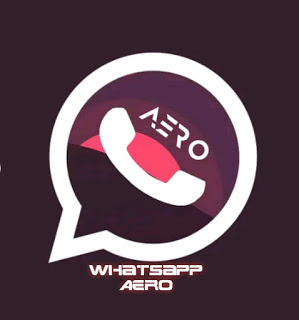 All thanks to Hazar, a Turkish developer who took his time to develop this beautiful android app, WhatsApp Aero.
The latest version of this app is whatsapp Aero, WhatsApp Aero comes with a very cool display, which includes the position of a more larger profile photo in the centre of the home page header, added with the curved header decoration making it look more attractive, this is Nothing compared with the original or ordinary whatsapp as you may call it.
You may also want to read:
New FMwhatsapp with inbuilt app lock
New whatsapp Gold free download
New GBwhatsapp with anti-ban feature
How to root android version 8.1 Oreo
Free browsing on all network 24clan vpn
hich is then equipped with awesome performances, display colours, user interface, sweet chatting and so on. Not only that, this magical app comes along with a lot of customization, but also with improved tweaking features.
Another great feature of this app is vppoo navigation button, it is positioned at the bottom with custom icons added with a new chat button circle which is placed in the middle of the navigation so that it looks cooler.
Furthermore, this app is embedded with two theme style i.e the dark theme which is blended with purple colour and the white theme with a great combination of green, the theme can be changed easily by just navigating to the setting page, aero themes and then select the theme of your choice.
Features of Whatsapp Aero
Prevent messages from being deleted (Anti-Revoke).
Ability to run in parallel to the normal whatsapp on the same device.
Nice and cool User Interface
Theme Store of about 3000+ themes in Aero Themes store.
Lets you know who checked your WhatsApp profile.
Styles used include fonts, bubble styles, teak styles, and other mods.
Free from virus or malicious activity
Strong security
Emojis: WhatsApp Emojis, Facebook Emojis, Emoji One V3,
Latest Android Emojis and more.
Hide Media: You can hide all images, videos, and GIF from your gallery and only view them inside WhatsApp.
All other features that are available in Fouad Mods.

App information
Requires Android 4.0+
Download size: 63Mb
Developer Hazar
Where to download and install WhatsApp Aero Apk
• After downloading the app, you don't install immediately to avoid getting error message so, follow the steps below before installing the app.
• Navigate to "settings", "Security", "unknown source" and tick the box to enable unknown sources. But if you cannot locate this step you are definitely using android version 8.0 upward so you just skip this step.
• After the step above, proceed with the normal installation process.
• After successful installation, Navigate to home screen on your android device locate and launch WA aero. Then login using your phone number or use a different number with your original WA if you intend to run the two apps simultaneously .
•. To check out the themes, on the start page please tap the menu icon point 3 located at the top right, then select "Aero Mods", "Aero Themes" "Download Aero Themes" search for themes that you like and select. Cool isn't it?
There are also many others cool features embodied in the app we didn't mention here (they are meant to be a surprise), so, feel free to check them out.
There is a new update on the app, the new Whatsapp areo v7.100 and you can get it from the download link above.
The version 7.100 comes with more cool features that are curently on the version, so feel free to download.
Did you enjoy the app?, let us know what you enjoyed the most from the app by dropping your comment in the comment section below….You should also drop your questions and feedback as well.
#Never give up……….Giving up is meant for cowards