New features on latest FMwhatsapp
The difference is clear, using MOD whatsapp makes chatting interesting, FMwhatsapp or FM whatsapp as some people will like to call it is here in this year to make chattings lovable, with amazing features that are not included in the original whatsapp itself. "It feels like playing an HD game" as a friend of mine analysed it. It is embedded with a distinct feature which is not available in other Mod which is the inbuilt app lock.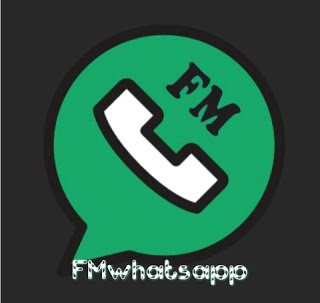 Before we jump into today's business, you need to understand what FMwhatsapp is all about as I even believe some people have questions to ask.
What is FMwhatsapp all about?
FMwhatsapp or FM whatsapp as a lot of people call it, is a short form for Fouad Mokdad whatsapp, FMWhatsApp is one of the latest rising application among the best WhatsApp Mods applications such as GBwhatsapp (anti-ban whatsapp), whatsapp Gold and Whatsapp Aero embeded with amazing features.
The app was developed by the Fouad Mokdad. The amazing part of this app is it gives you access to so many tweaks such as hiding last seen, blue ticks, double ticks, and so many other Mods are available which you can utilize after using the application. By utilizing FMwhatsapp, you can swap from the old boring default green colour to a more colourful one which you can choose from the theme store, the theme store is loaded with thousands of themes of which you have access to for free.  Its security is nothing compared to other mod app, for it possess inbuilt security app lock, now you don't have to fear about giving your phone to anyone who might start reading your chats.
However, I announced to you today that FMwhatsapp version 7.92 is here for downnload but before we get into that, you really need to read this.
App informations
Name: FMWhatsApp
Developer: Fouad Mods
Download Size: 53MB
Device reqirement: Android v4.4+
App Type: WhatsApp Mod Apk
Device Root: No rooting required
Virus: App free from malwares
App speed: super fast
Free chat on Bluetooth app with no data
Features of FMwhatsapp
• Possible to change the icon color of the application using the new FMWhatsApp Apk.
• Hide last seen the status
• possible to disable video calling features as well as blue mark and double mark status too.
• Inbuilt App Lock security.
• Send chat messages to anyone without saving their phone number.
• FM WhatsApp you can Pin up to 100 chats unlike the 3 pin chats in the normal whatsapp
• FMWhatsApp allows you to change the colors of Groups for identification.
• The most voted feature of the app is its inbuilt App lock without the help of third party lock app.
• The app also allows you to secure chats by adding a PIN to any particular chat. Amazing isn't it?
• FMWhatsApp also enables you to send message to a group of 500 people with a single click.
• Share up to 60 images with a single click
Steps to download and Install FM WhatsApp
–1– Download the application file from
here
as the app is not available on play-store.
–2– Open the downloads folder and click on the FMWhatsApp Apk.
–3– Before you start installation, Navigate to "settings", "Security", "unknown source" and tick the box to enable unknown sources. But if you cannot locate this step you are definitely using android version 8.0 upward so you just skip this step.
–4–  After the above step, start Installing the Application on your device.
–5– After successful installation, launch the app.
–6– Now, you will get the same user-interface like official WhatsApp.
–7– Setup your profile same as you register on the original WhatsApp. The app is capable of numerous tweaks which is not available on the normal WhatsApp. You can customize the application accordingly to your taste via the YoMods section from the Menu.
We hope you enjoy the app, this is the latest version of FMwhatsapp for this month, so hurry and start using it.
If you have any questions or feedback, use the comment box below.
#Never give up…….Giving up is meant for cowards