How to get free browsing data via Dent app
If you have not heard of free Dent you are definitely missing a lot, this year 2020 Dent app offers free data to all network i.e MTN, GLO, Airtel, 9mobile and others. This app offers you free browsing and surfing data on any network when you download it to your device. You can also make calls using the app at a cheaper rate. This app has been trending for some time now and a lot of people have been getting free data from it, upon your first download, you will be given a total of 30 Dents which is equivalent to a data worth of 150MB of which you may transfer to any network of your choice. You can as well share what you get with your pals or family just with a single click.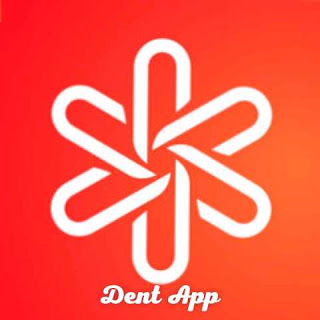 What is Dent app about?
This App is a mobile device app that enables you to purchase data on all networks e.g MTN, Tigo, Cell C, AT&T, Airtel, 9Mobile, Glo, Verizon, Movistar, telcel, Vodafone, Orange and so many other network carrier. However you are offered free dents and if you use up your free one, you can also purchase data at a more cheaper rate.
You can so read on;
Free browsing on all network via 24clan app
Other apps that also offers free data are Flaim app Or on Gidimo app
Download Pes 2019 MOD version apk
Download Mortal kombat ISO file for smartphone

For just downloading the app, the app gives you free dents which you can convert to browsing data, you also get free dents when you invite your friends or families to join the app via your referral link.
How much do I need to pay to get started?
This is a question we get frequently, however, this app comes with absolutely no string attached meaning that you don't have to pay a dime before you can start getting the benefits of dent app. Just keep reading as we will guide you through how to get those benefits.
Dent App is yet to be available in all country, but the developers of the app have announced that they are currently working on adding more countries which can benefit from the app, countries that are currently benefiting from the app include Nigeria, South Africa, United States, Mexico, Ghana, Kenya, China, Indonesia and Brazil. Apart from the countries listed above some countries are being added so be sure to download to check if your country have been added, we will also update the countries in this article once we confirm them.
The data you get can be used to browse your favourite sites you can as well use it in downloading files online you can even use it on PC or on multiple mobile device via hotspot.
You can also buy Dents with PayPal or refer friends to earn more. You stand a chance to get unlimited data with more dents.
How To Get Free Data on Dent app
1. You need to get started by Downloading the Apk file Here
For iPhone users to download Dent app .ipa file visit the link above and if you have any troubles downloading from there then proceed to app store on your iPhone to download.
2. Install and sign up with your Facebook, phone number, or Gmail account
2. After signing up, you get free 590 Dents however, to receive more dents, click on invite now button to share your referral link with your friends just like in the image below.
3. Once someone downloads and sign up through your link, you get more dents. So start gathering more dents by referral to convert to browsing data.
You should be aware that Dent app is available on both Android and iOS devices. It might also interest you that you can also make calls using the app.
"I can't verify my number on Dent" issues
If you are not using your Gmail or facebook account to login, then you definitely intend to use use your phone number. To use your phone number and avoid verification error on Dent app, you need to use the phone number currently in the phone you are browsing with i.e the phone in which you launched the app.
Using a phone number of which the sim card is in another phone will result to verification error.
I see "Sold Out" on airtime, what do I do?
It is possible you see some options labelled as "sold out " on some network e.g MTN, airtel, 9mobile and GLO on the app which indicates that you are not allowed to buy or get mobile data from those networks. So what is the solution to this sold out issue? The reason for the problem is simply that, there is a huge demand for those network and the sold out tag is simply to reduce or lower the demand for those data options.
Another update on the dent app is that users are now allowed to buy data only twice per day . You are also not allowed to get it under a duration of 10 minutes. I.e, after you request for data now, you have to wait for 10 minutes before you request for the second and final one for the day.
Why waste your money on purchasing data when you can actually get it for free, so hurry and start accumulating dents to day.
If you have any questions please do drop them in the comment box below, also share your friends by using the share buttons below.
#Never give up……..Giving up is meant for cowards