Download Pes 2019 for android and play offline
To my fellow football lovers, believe me you have not played a game like this on your phone, I introduce to you PES 2019 or PES 19 as some people will like to call it, all soccer games you might have been playing on your device is nothing compared to this. However, some football game lovers have also been downloading the PSP version of PES 2019 ISO file for android, so feel free to also check it out.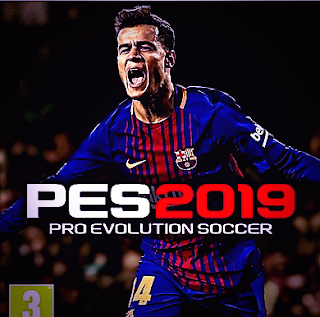 Today, we give to you a MOD version of PES 19 apk which you can play offline on your mobile phones and tablets we also give you the link to download the obb file which enables you to play this wonderful game without connecting to the Internet, so stay with us as explain to you how to get and install this soccer or football game as some people will like to call it.
eFootball PES 2024 is out! See it here
You can also read on:
Download Asphalt 9 for android device
Download Mortal Kombat Unchained for android
Download Dream league MOD version 2020
Download FMwhatsapp with inbuilt app lock
Download latest version Whatsapp AERO

Pro Evolution Soccer 2019 Apk is a soccer game developed and distributed by the Konami gaming company however, PES 2019 is not officially released for download on the Konami website or android download store. However, this game have been tweaked a little which leads us to why we called the game MOD game.
Note that this game can be played both on the online and also offline. All of your favourite football stars players are all included in PES 19 Apk Mod which they include Hazard, Salah, Mane, Rashford, Messi, Ronaldo, Suarez, Neymar, Kane, Lewandowski, Lacazzete, Mbappe, Dybala, Pogba, Lukaku, Morata, Higuan, Bale, Cavani, Sanchez, Williams, Sagio Ramos, Modric, Ngolo Kanté, Sane, Zouma and lots more.
The most intresting part of the game is the accuracy in the physical appearance of all the players, even the character are well displayed in the game which include ball control, posture, jubilations, skills, which brings the game to a more real state.
To be able to play the game offline, ensure you download the OBB file which the link and placement of the obb file will be discussed below.
PES is one of the football games played all over the world in the likes of FIFA football games, Winning 11, Dream league, Real football, score hero and all others, of which I believe you don't want to be left out, so hurry up and download the PES MOD file and start playing.
The background music are simply superb, if you played PES 2018 you should be familiar with 2 to 3 songs in the game.
The game comes with awesome graphics and bug are fixed in comparison to PES 18.
The game is splited into two section i.e the manager which looks like the first touch (Dream league) and the pes arena all for you.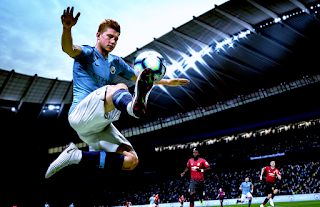 The PES 19 controls are similar to pes 18 controls as the shooting, passing, through balls, tackles, goalkeeping and pressure buttons are located in same position.
Pro Evolution Soccer 2019 consist of in new players, new kits, new leagues, updated teams accurate commentary, and updated playing pitches. The most amazing thing is the updates made on the Jersey for clubs and national teams, be sure to check them out to see these new beautiful updates, the game is one of a kind.
Check out PES 2022 psp file here
The game is embedded with nice league, cups, you don't want to miss, so hurry and start playing to earn nice trophies.
Let me just stop the gists here, download to see other surprises and new feature i didn't talk about here.
App information
File name: Pes 19 (MOD)
Game file Size: 282MB
App type: Android apk
Latest version release date : June 3, 2019
Minimum requirement: Android v4.0, 1GB RAM, 2GB disk space
Registration: Free
How to Download and Install PES 2019
–1– Download the game files from here
Need free data for the download? Then read on how to activate Free browsing on 24clan VPN
–2– Navigate to "settings", "Security", "unknown source" and tick the box to enable unknown sources. But if you cannot locate this step you are definitely using android version 8.0 upward so you just skip this step.
–3– Extract the rar file which contains the Apk and obb data files. If you are having troubles extracting, click here to download app for extraction
–4–Locate the apk file and install
–5–Copy the com.*****folder from the extracted file
–6– Now navigate to "storage", "android", "obb" and paste it there, accept terms and install.
–7– Go to your device menu display and locate the installed app icon, tap on it to open, that is all.
Does the PES 19 game support multiplayer?
This is the question I know most people want to ask but the truth is "Yes, it does" you can compete with your friend with your favourite teams, so why not hurry up and let the fun begin.
If you have any question or feedback please do drop them in the comment box below.
You can also share your friends and family via the share buttons below.
#Never give up………Giving up is meant for cowards