Opera GX gaming Browser
It is so amazing to play games that are actually rich in good graphics, Gamers will understand that. Opera GX is the first ever gaming browser to be released and this time it was released by the Opera company. Opera GX works like any other browser but is unique in its appearance as it is embedded with a cool back ground of which can be modified and you can as well change the colour, the image and other amazing things.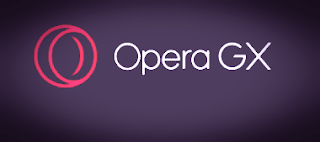 Opera GX  offers a good gaming experience, this is also similar to what we have in Chrome browser, when there is a poor network signal, Chrome offers you an avenue to play game to ease or keep you busy until the network signal comes back, I bet most people don't know this.Check out the screenshot below, I know you must have seen something like this, If you are a chrome fan like I am.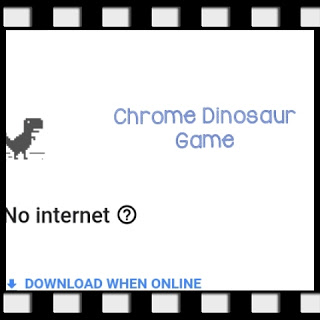 In the Chrome Dinosaur game all you need is to tap on the Dinosaur once you see this page and you can start playing, this is just a method to keep you busy and not bored while you wait for a good network signal.
You can also read on;
 Free browsing via 24clan VPN
Free browsing via tweakware VPN
The company has released a lot of apps which include; Opers mini, Opera browser, Opera mini Beta, Opera Touch e.t.c. and now Opera GX
You may also read on:
However Opera GX stepped up to the next level in the gaming world, according to report from the company, Opera GX is a version specially designed to supplement gaming of the Opera browser. Comes with distinctive markings which assist you make the most of your experiences in gaming and browsing.
Amazing Feature of Opera GX
If it is the feature then you have it in full, I bet you will enjoy this as there is currently no other browser with these features.
• The GX Control is one of the special features which enables users to limit the amount of memory and processing power that the browser should consume, so you don't have to worry about the specs of your PC. It absolutely works on all PC types and models.
• Two configuration settings are available in the RAM limiter. By Default, It permits the browser to go some how beyond these limitations if the applications does not disrupt the user's experience, while Hard Limit, it does not grant access to the browser to override it's limit whatsoever.
• Another cool feature is the CPU limiters which permits you to limit the level of browser processing on your PC, therefore reserving the rest for gaming.
• You can also be sure that Opera GX is energized with Twitch integration, channel viewing, long time online streaming and notifications to alert you of messages with cool sound
• The browser has an awesome sound effects, sounds you hear and feels like you are in paradise are all packed in this browser.
• It grants you full access to customize the browser to your taste as you can change the colour, theme, background and controls.
 • Similar to the latest Opera for PC, it has a good navigation and is embedded with whatsapp messenger, Facebook messenger, Telegram and so on.
colour you wish and it's embedded with Facebook, Telegram.
How to download and Install Opera GX
• To download Opera GX.exe gaming browser click here
• After successful download, launch the setup by double clicking on the app to launch.
• Follow to information and accept all condition.
And that is all, you can now start browsing and playing awesome games just on your browser.
If you have any questions or feedback and if you like the games let is know what is on your mind via the comment box below.
Do your friend a favour by also using the share buttons below to share them this post.
#Never give up……..Giving up is meant for cowards