Android apps to watch free football match apk
Are you in school, office, train station, in a bus or even on a hospital bed of which you have no access to a television. Listen you can now stream or watch your favourite team play their match live on your Android for free.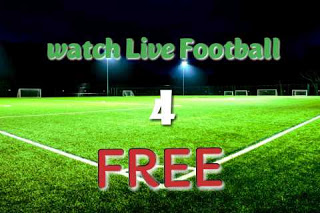 If you are a fan of football, basketball, Rugby, Cricket, F1 Racing, Badminton, Tennis, Golf, baseball and even film lovers like Hollywood, Bollywood, Nollywood, wildlife, entertainment and more, you are absolutely covered, you can now watch these matches for free without subscription so you don't have to miss the live actions of your favourite team.
Using an android device has a lot of advantages of which one of them is having an open-source operating system which provides an ability to install 3rd party Apps without any credential issues, however, in the case of iOS it has some restricted access, it is not an easy task to install a 3rd party App without jailbreak unless you really know your way around it.
But trust me it is not an easy task, however, we also have good news for iPhone and iPad users you can also watch free live sport matches right on your phone without going through a lot of tweaking stress just click right here to see how to go about it.

So with your android device, you can watch these live matches for free without any glitch or issue.
You should also understand that downloading the wrong app might also inject your device with virus and some malware can be so disastrous. But be rest assured all android apk for free streaming we will be posting here today are all free from all form of malware.
You might also want to check;
Latest whatsapp Aero v7.100
Best sites to download Korea movies
How to download any Youtube video
Top 7 android apps to stream live sport match
You should note that before you can install these apps you need to enable installation from unknown sources, follow the following steps to do that;
Navigate to "settings", "Security", "unknown source" and tick the box to enable unknown sources. But if you cannot locate this step you are definitely using Android version 8.0 or higher so you just skip this step.

The live streaming Apps listed below generally work but I will advice you to download and test few apps to find which one works better and smooth on your phone. I will also like to inform you that these apps also works well in low signal areas, so you don't have to panic if you still have a moderate network signal.
Below are the Best Android Apps to Stream live action on your device.
1. Live NetTV
This Net TV App is my number one streaming app which enables you to catch the live action of sports, documentaries, music, movies, news e.t.c. This App hosts more than 700+ channels from many countries that including UK, US, Middle Eastern Countries, India, Iran, Pakistan, Turkey and many more countries. All live football matches can be accessed via your phone, you should also be aware that this app comes with a clean interface with tabs for easy navigation based on categories.
You get to watch world cup African Nations cup, FA Cup, Italian Serie A, The Rugby Championship, Super Rugby, FIFA matches and lots of them all on NetTV
Download Live NetTV here
2. Sports Angel
This TV app is yet another cool app for Live Sports Streaming, you get to watch live sport matches, like football, wrestling, Cricket, Racing, Basketball etc. You can enjoy some of the top class sports channels from Europe and North America. The App is free but contains Ads. The App is has a very promising interface with a very simple navigation system. You can set the video resolution and enjoy the sports according to your comfort. You can watch live matches using your tablet and even use the cast screen option to get it live on big screens, it displays the match in full HD and doesn't skip or scramble.
Download Sports Angel here
3. Sony LIV
This Liv App by is developed by Sony and is an ultimate sports App to watch the live games on your Android. The Sony India along with Cricket also has broadcasting rights for other premium sports including football, rugby, racing, MMA etc.
You can watch these games for free even without any subscription, but there is a trick, the streams are delayed by 5 minutes if you are using it without a subscription. Not a bad deal looking at the content it offers.
Offers: Cricket, UEFA, La Liga, EPL, WWE, FIFA World Cup, Copa América, e FA Cup, Italian Serie A, The Rugby Championship, Super Rugby, NFL, NBA, The Masters, PGA Championship and other lots of great tournaments.
Sony LIV is available on Play store
4. Show Sport TV
This is another cool sports app that enables you to stream live sport and football matches and the app has some tailored channels from around the world. This app has a website version which has many annoying Ads but utilizing the App is cool with skip-free viewing and runs perfectly smooth.
Show sports TV is embedded with: beIN Sports, Sky Sports, Star Sports, Sony Ten, Fox Sports, BT Sports, AD Sports, WWE Network, Sports Net, Sports Klub and other cool tv stations.
Download Show Sport TV here
5. Fox Sports Go
With Fox sport GO, you can stream live sports and shows from FOX Sports network which may include, FS1, FS2, Regional Network, Big Ten Network, FOX Deportes, FOX College Sports, and FOX Soccer Plus. The app is simple to use and hosts a number of live programming for any sports fanatic.  The app enables you to watch your favourite channel for free all with great HD quality, you will have to sign up with your TV Provider credentials. Although this app is not available in all country.
Download Fox sport on play store
6. Mobdro
This is one of the most famous and widely used streaming apps on mobile phones. The app is well arranged using tabs for categorization into Movies, Entertainment, Sports, Music, Tech, Animals, gaming and so many more. The app is equipped with awesome interface and display pictures in full HD graphics.
Download Mobdro app here
7. RedBox TV
This awesome TV app is a free live watching App and has about a thousand live channels available from different countries. The TV has inbuilt support for all the famous video players. It most of the media players available in play store, so you are in safe hands. The App is easy to use and has a great interface. It also come handy and easy to use.
You get to watch great matches live without subscription.
Download RedBox TV here

Apart from the apps listed above, you can also do online streaming of your favourite football matches from the following websites;
• Stream2Watch.
You should now be able to watch or stream live match live for free on your android device without any hassle.
Feel free to use the comment box if you encounter any problem, you can as well drop you feedback in the comment box below.
Do share your friend via the share button below. Thanks for reading.
#Never give up……..Giving up is meant for cowards