Download the best app Lock for Android device
Do you want some privacy? We all have one or two things we always want to keep away from others, since not all part of our life should be public, you know what I am saying, right? So today I bring to you Norton app lock as this is the best app lock I have ever used as it is also free from all annoying ads.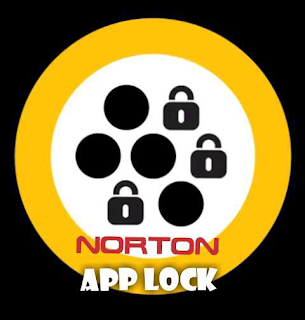 Norton app lock is considered the best as it ensures maximum security and many smartphone users have been using it without complains.
What others are reading;
Free download Asphalt 9 for android
List of free app for live sport match streaming on Android and iPhone
How to download youtube movie
Best iOS emulator for free downooad
Why do I need an App Lock?
Some people might want to ask this question, you may think you have nothing to hide, well the answer is not far fetched, If you own a smartphone then you should have the following;
Bank account statement
Quick banking app
Private pictures and videos
Private messages
Whatsapp, weChat and other messaging apps
Wifi Hotspot passcode
And so on.
Who knows, you might be a victim someday even your so called friend can stab you from the back. Your bank account statement is not for public view especially when you tell people you are broke and they decide to confirm that behind your back, you might even have small kids at home who can carelessly delete your files so for you to be 100% covered you need Norton app lock.
Before we go into how to download and Install the app lock lets discuss the features of this best app lock.
Features of Norton app Lock
• Free to use, no payment required
• The app has zero ads, you don't get bothered by any annoying adverts.
•Light weight, the app is so light as it does not consume your storage space
• Does not need an internet connection to function
• Autostart on phone power ups
• No frequent annoying updates
• Has both pattern and passcode lock with the addition of fingerprint you can choose from
• Can take selfie of intruders
• Its security cannot be manipulated or breached.
• And lots of customization you can do to your own taste.
App information
App name: Norton app lock
App type: Android apk
Download size: 5MB
App version: v1.4.0.449
How to download and install Norton app lock
• Download the lock app from here
You can also get the app from play store but it is not available for all country however, by using the link above you can download for free from all country.
• Install the app
• Follow all instruction and setup your file to be locked.
And that is all, hope you enjoy the app.
Drop your comment and share your experience with the app in the comment box below
Never give up……Giving up is meant for cowards