Download latest FMwhatsapp for Android 2023
For some time we have gone silent on updates on FMwhatsapp but today we have another latest update for you and you don't want to miss this.
As we all know FMwhatsapp is a modded app of the original official whatsapp and since FM whatsapp is a mod app it is embedded with a lot of cool features which are not on the official app.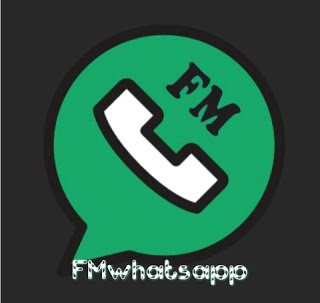 Just recently we released some other MOD whatsapps like whatsapp aero, whatsGold and GBwhatsapp and they are also intresting apk. However FM whatsapp is also a great mod whatsapp as it is also embedded with cool new features.
See list of all whatsapp group here
Features of FMwhatsapp
• No root needed to run app
• Anti Ban feature is added
• Inbuilt App Lock security.
• Ability to choose the icon color of the application yourself
• Hide last seen the status from friends
• Ability to remove video calling features and also the blue mark and double mark message status too.
• More cool themes added.
• Send chat messages to people who are not in your contact.
• FM WhatsApp you can Pin up to 100 chats unlike the 3 pin chats in the normal whatsapp
• The most amazing and unique feature of the app is its inbuilt App lock without third party lock app.
• The app also allows you to secure chats by adding a PIN to any particular chat. isn't it Amazing?
• FMWhatsApp also enables you to send message to a group of 500 people with a single click.
• Send up to 60 photos with a single click.
App Information
App Name: FMwhatsapp
App type Android apk
Release date: January 2023
Requires Android 4.0+
Download size: 47Mb
Version: v9.9.52F
Secutity:

SAFE
How to Download and Install FMwhatsapp v9.9.52F
Download the FMwhatsapp v9.9.52F apk from here
Before you install, Navigate to "settings", "Security", "unknown source" and tick the box to enable unknown sources. But if you cannot locate this step you are definitely using android version 8.0 upward so you just skip this step.
Installing the App
After installation, run the app.
Now, you will get the same user-interface like official WhatsApp.
The interface comes by default similar to that of the official app, you can customize the application accordingly to your taste via the YoMods section from the Menu.
We hope you enjoy the app, this is the latest version of FMwhatsapp in 2023.
And if you would like to check out the previous version of the app click here.
Remember to drop your questions or feedback by using the comment box below, also share your friends via the share buttons below. Thank you.
#Never give up…….Giving up is meant for cowards