"To allow access please respond" error solved on iPhone
It is no longer a new thing to understand iPhones, iPads and other Apple products are great in term of security, this is why stolen apple products are rare. The "To allow access please respond on your iPhone or iPad" error is one of the error messages you are likely to see when your phone security is tampered with.
The phone has an active security system and if you get this error then fixing it is the next thing. But before we go into how to fix this error, you need to know why you are seeing this error.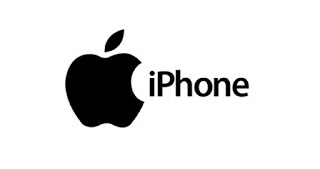 What is the main cause of this error?
The cause of this problem is not far fetched, the error message comes when the wrong passcode is entered multiple times on your device which automatically leads to the disabling of your iPhone. The main purpose of the security measure is to prevent unauthorised access by intruders. Once this error is displayed on your device, you will not be able to use your phone. The device then advice you connect your phone to iTunes via a computer. You are then requested to sync your device with your computer. Immediately you approve the process, you will receive the error message that you are to respond to your iPhone to complete the process knowing fully well that you no longer have access to your device and you are left with no solution, but in this article, you will learn how to easily fix and completely solve the error message.
You can also read on;
How to activate iPhone without sim
What to do when your device drops inside water
Fix to Fast charging not working
How to make apple ios products charge fast

How to fix "please respond on your iPhone"
To Allow Access Please Respond On Your iPhone error is a problem that requires a careful approach to fix and for the sake of complete easy understanding, we will explain the solution step by step so follow with care, to fix the error we have two (2) approach to fix the problem.
• Ignore the error message
This might sound insane but it actually works, and it is also the simplest approach to fixing the issue so if you don't mind giving it a try, lets jump right into the procedure.
Don't disconnect yet, ignore the message and allow the software to complete its thing on your iPhone
You get a pop-up asking If you trust this computer, hit trust option.
Your device completes the process and then it is back to normal.
• Recovery mode fix
You can also fix the error by using the recovery mode, however, the downside of this fix is you get to lose your files and data on your device so if you are the type that does backup of your files then you have nothing to fear. So follow the steps below and you will be good to go;
Launch iTunes
First, update your iTunes, this is to avoid error during the recovery process. To do this navigate to the help menu, hit the check for update option and install.
Switch off your device
Connect your device to the computer via USB, press and hold the power button.
Release the power button once you see the Apple logo
You should then see the recovery options, hit the Restore button to start the process.
Click on restore from backup, choose your backup location and wait while your device completes the process as it may take some time.
With the above, you should now be free from the awful error message although this is a technical error from apple and they have been notified about the error so for the main time before the error is being fixed by apple you can use the guides in this article to fix the error for.
Use the comment box below if you have question or feedback.
#Never give up…….Giving up is meant for a coward