Latest version of NS WhatsApp 3D
No one likes a boring chat on any social media platform and WhatsApp is no exception, which leads to the advent of MOD whatsapps, so today I introduce to you NSwhatsapp. NS WhatsApp is a MOD app known for its nice interface which is in the 3D quality, I bet you don't want to miss this.
This app surpasses other MOD whatsapp such as GBwhatsapp, WhatsApp aero, FMwhatsapp, Yowhatsapp, whatsapp Gold, OGwhatsapp and many more MOD whatsapp due to its superb features embedded in the app, but before we go into details, you need to understand more about this app.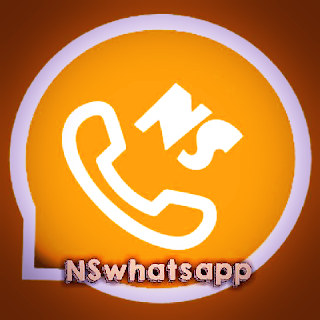 Features of NS WhatsApp/ NSWA
Since whatsapp is a trending app in the varieties of chat apps available, it has its own features which makes it stands out differently among other apps which in turn makes it unique. However, some of these features are limited, that is, users are limited with using those features.
Some features of NSwhatsapp which make it unique from the official app are as follows;
• High Anti-Ban feature
• 3D interface which gives you more control over your device screen
• Message scheduling
• Lots of font styles to choose from
• Lots of themes to choose from
• Works on all android version
• Customize message sent, delivered and read icon
• Lots of emojis to use in your message for better expression.
• You can customize the look of your home screen to imitate other chatting apps like Telegram, WeChat and others
• Nice pre-loaded stickers for fun chat
• Multi-chat options
• View deleted messages
• It supports 100+ languages
• Bugs of videos sent are fixed. You can even send video of 50MB without issue.
• Media auto-download for selected group and contacts, and new emoji & GIF.
• You can make calls to non-contact numbers, and even send up to 100 documents at once.
• The anti-revoke messages feature, and you can filter messages, and even send text message broadcast to groups.
• Show/Hide name on conversation header.
• And many more features, so hurry and download it below to check out other amazing features we didn't talk about here because there are lots of features you don't want to miss here.
App information
App Name: NS WhatsApp
App type: Android apk
App Version: 9.52
Date released: January 2023
Download size: 43MB
Developer: Nairton Silva
How to Download and install NSWhatsApp v9.52
Download the latest 3D NS Whatsapp from here
Since the app is a MOD app and it is not available on Playstore we recommend you download from the link above and also follow the installation instruction below as you should not install it the way you install the official WhatsApp;
Before installing the app, we need to put some things in place
Go to Settings>>Security>>Unknown Sources and tick the box to enable unknown sources. But if you cannot locate the step you are probably using android version 8.0 upward so you just skip this step.
 Then install the NSWHATSAPP latest version and input your phone number as you will receive a verification code from WhatsApp
Input the code to the app and you have successfully installed your app
 You can now start your chat with the 3D interface.
Remember to check more often as this post will be updated once there is another version update.
What do you feel about the app? Got any questions or feedback? Then, why don't you use the comment box below to share them? You can also tell your friend on social media by using the share buttons below.
#Never give up……Giving up is meant for cowards