Top best PSP emulator for android devices
Games fast foward time, It kills boredom and getting the right game on the right platform would definitely serve the purpose. PSP games are some of the most recognized games providing all the fun giving the player complete control over the game itself.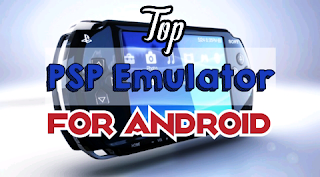 However, not everybody can afford a PSP game console which gave rise to the development of PSP emulators. The play station portable games can therefore be played on android devices, iOS device and even PC.
If you are still getting confused, lets do a quick introduction.
Related articles:
Top best PSP games (Lists)
Top best android game hacking apps
Top best zip extracting apps
Top best coding apps for PC
Top sites to earn real money from gaming
What is an Emulator?
In simple term, an emulator is hardware or software that enables a computer system to act like another computer system. Example is running an android OS on a laptop or on an iPhone. An emulator typically enables the host system to run software or use peripheral devices designed for the guest system. In other words the host system creates an atmosphere for the guest system to run simultaenousely on the same device.
What is a PSP Emulator?
From the explanation above you will understand that a PSP emulator is an app that allows you to run a PSP rom or program on another device like android, iPhone or iPad or even computers.
So today we are here with top 10 PSP emulators for your android device, so that you can start playing PPSSPP games on your android device.
Top 7 PSP emulator apps for your android device
This is the most widely downloaded PSP emulator available for download, it is free and reliable, it was developed by Henrik Rydgard and it you can import and play any PSP game with this app.
It is an advance version of PPSSPP above also developed by Henrik Rydgard, here you get more control over the settings and its performance is really cool when compared with PPSSPP. However, you should understand that you will need a token before you can use the app.
This is also widely used PSP emulator used throughout the world, and it is known for its awesome controls and interface, it was developed by All Games Emulator. So why don't you download this app and begin your gaming today.
It was developed by SuperGameEmulatorX, and this android emulator app has been rated by some users to be the best, it works for all android app and it works all games as well, download it today.
Lots of PSP gamers have also rated this app to be one of the best available for gamers to choose from, this app has a very easy interface to configure the controls and navigation, download today and thank me later.
6. Ox Emulator
Most users refer to this app as the Emulator for PSP, the developer YellowES, made sure you get updates regularly, adding new features to the emulator and making it easier for user is what makes this app superb.
Developed by Emul World Ltd, it has been released for usage for free, and users who have been using it have been commending the developer for a job well done
From the list above, you may choose from any one you like as you will not regret using anyone of them. Do share your friends this article so that that can also benefit from this article.
#Never give up…….Giving ip is meant for cowards