Overwatch 2 possesses an aggressive game mode, similar to its forerunner, as the firm Blizzard Entertainment offers. The game has seen many variations since its inception, one of the essential changes in its Competitive mode.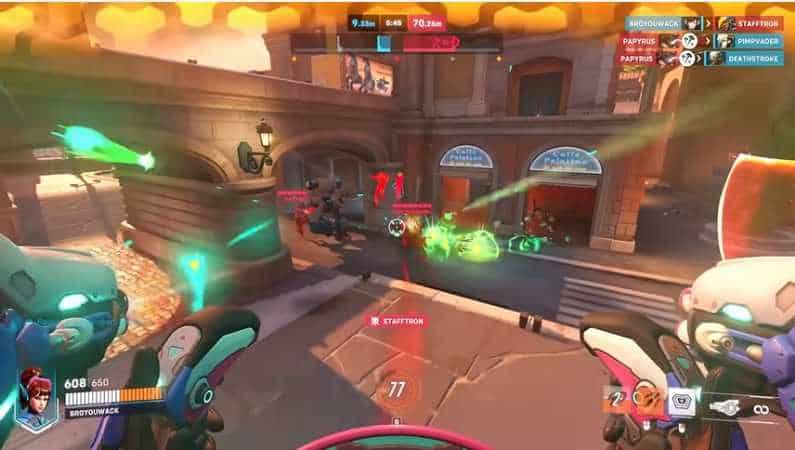 The game comes with a five-versus-five format, new maps, and a new competitive mode. This game mode is the very reason why many players have come back to the game.
In the Overwatch 1 game, the player's rank is always displayed, while in Overwatch 2, the position is hidden. However, the ranking system in the latter version of the game is still confusing as compared to the first one.
Though there are some relevant tips to get help on the rank system in the Competitive mode of the game, you can also get assistance from https://battlelog.co/overwatch-aimbot-hacks/. The website offers you cheats and hacks on how to rank up in the Competitive play mode of Overwatch 2.
Practical Tips To Rank Up in Overwatch 2 Competitive Mode
Let us walk through some valuable tips to get your rank high in the Competitive mode of Overwatch 2.
1. Take Advantage of Pre-made Team
In a game, having a solid team on whom you can depend in times of difficulty is always beneficial. Thus, gaming experts advise forming a pre-made team rather than selecting any random players.
A well-built team allows the players to pick their roles as per their strengths. This also enables them to contribute to the best of their skills in the upliftment of the team's rank.
2. Get to Play Sojourn Well
In the present scenario, Sojourn is the best Damage hero of the game. She possesses the power to bring the most significant damage to the opposition with the highest mobility rate.
As per gaming experts, the best way to outdo this hero is to outduel her or employ another Sojourn to beat her up. Thus, working on getting good at playing Sojourn will help you get a higher rank in the game.
3. Get Help From Strongest Tank
Another effective way to enjoy a high rank in the Competitive mode of the game is to get help from a strong tank. One of the most robust tanks available is D.Va, with more powers as compared to its version in Overwatch 1.
At present, the tank possesses ample good armor, and her Defence Matrix works quite well on the opposition. In addition, its boosters give way to immense mobility and versatility, which makes it an asset for any lineup.
4. Communicate Well
Communication is essential to winning any game, and Overwatch 2 is no different. Thus, as per experts, sharing information among team members is imperative to rank high in the game.
You can use the ping system created for the teams that display the location of team members and the opposition team on the map. Looking at these locations, you can make your strategy to win and share it with your team members.
However, experts say that communication is accessible and better among pre-made teams rather than random teammates.
Games
5. Get a Better Understanding of All Roles
There are three main categories in an Overwatch game. These are Tank, Damage, and Support. Now, it is not at all possible for a single player to master all the roles effectively.
Also, you cannot stick to one particular role in every match. However, if you want to increase your chances of getting a high rank in the Competitive mode, it is advisable to understand better these roles and how to use different heroes.
6. Get the Best Position
Positioning is imperative in the Competitive mode of Overwatch 2. The reason is that Overwatch possesses characters that can easily climb a wall, fly, and attack from angles. But, a good position can help a player use these abilities in the best possible way.
For example, if you are a Damage player, it is advisable to get aware of your tank's position so that you can run away to the tank if you are about to be ambushed.
7. Be Ready to Tweak Your Settings
Improved clarity and smoothness help in aiming better in the game. Thus, learn how to tweak your video settings to get clearer visuals while you play the game.
If you are not sure yourself, take help from an expert who can help you adjust the settings of your PC to get a compelling picture.
Final Words
Getting your rank up in a game is called 'climbing the ladder.' It is more like climbing up a mountain. The same happens in the Competitive mode of Overwatch 2.
Thus, you need to follow some tips to rank up in the game. So, go through these tips as mentioned above and enjoy your high rank in the game. Happy gaming!