Choosing The Best Wireless Headphones With Mic
So, you want to become a pro and eliminate everyone else in a battle royale FPS title, such as Fortnite or PUBG, right? Well, it's a great aspiration, especially considering how quickly the world of eSports is growing or developing.
And when it comes to the best FPS games, the prominence of the aforesaid field has evolved even more. So, once you become a pro, earning money won't be too difficult for you.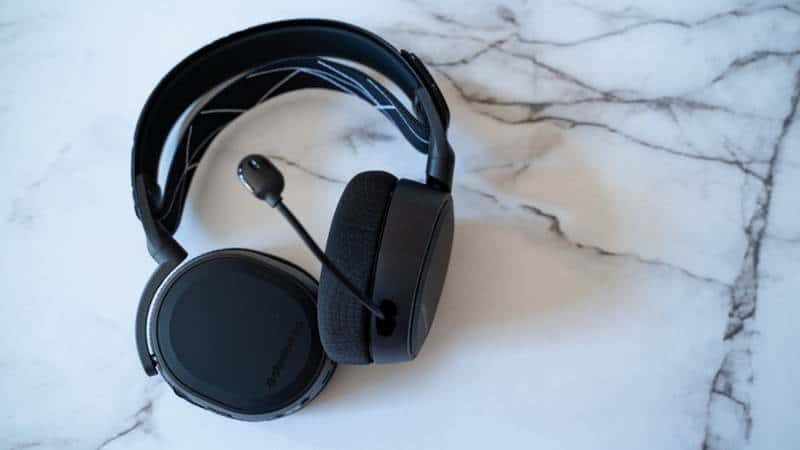 However, there's a hitch.
Becoming a professional gamer isn't easy. For that, you'll need to have a strict gaming sense and know how to use the combination of a mouse and a keyboard. And, if you are playing an FPS game, using a great pair of earphones will be a must.
Why?
To begin with, being cautious and knowing about the location of your enemies is quite crucial in an FPS game. And, if your headphones aren't of the best quality, it'll be almost impossible for you to hear the footsteps of your enemies.
In some cases, you might not be able to find out where the gunshot is coming from too. Thus, you might end up dying even before you get better loot than 50% of other people.
What is the moral of the story?
If you want to go pro, getting an excellent pair of headphones will be a must for you. And, if you are looking for some sort of help in this aspect, you have come to the right place!
Buying The Best Wireless Headphones With A Microphone
Let's say you're playing a game on your mobile phone (like almost three billion people); going for a wireless headphone will be perfect. And there is more than one reason behind it.
To begin with, carrying wireless headphones is much easier. There's no need to worry about tripping on a wire, getting it stuck somewhere, or something as such.
And these headphones tend to be quite lightweight too.
But how do you find the best option available out there in the market? What do you need to consider, really? Should you be worried about something? Please keep reading to know more.
Consideration – 1: Earbuds Or Earphones?
When it comes to choosing a wireless option, you'll get to select between two options, like –
Each of them tends to have a vastly different sense of comfort and convenience. For instance, earbuds offer a more snuggly experience as a whole. Nonetheless, they might be trickier to use, especially for people who're not really accustomed to it at all.
So, if you are looking for ease of usage, it might be better for you to go for earphones. But it might be a little more expensive than the earbuds.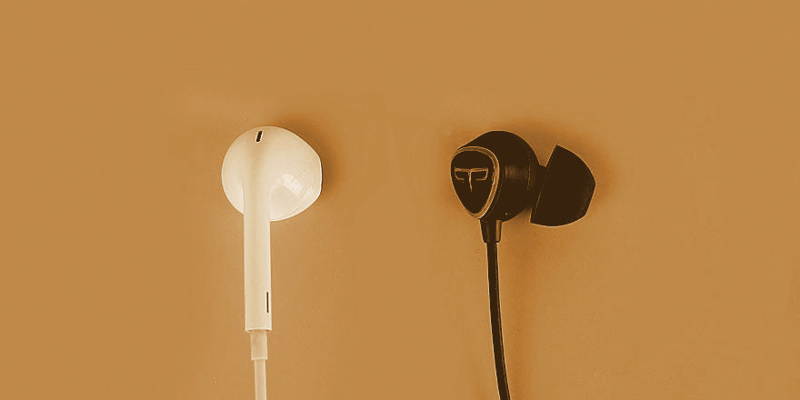 Consideration – 2: The Durability
If you are thinking about buying wireless headphones with microphone, don't forget to check out the durability of the product. And that's not where it ends, though.
As the microphone is going to be near your mouth, it'll have to deal with spit and all too. So, the product must have a high water resistance rating too.
Consideration – 3: Noise Cancellation
It's time to choose the best earphone in the market, and it's time to research a bit. Do not just select any headphones from the main page of online retailers.
Noise cancellation works on a low-frequency band by emitting a sound wave of thorough amplitude and altogether invests the original sound.
You might find many eye-catching features mentioned at the top of a product, but if you do not research the product properly, you will not be able to get a true noise-canceling earphone.
Consideration – 4: Audio Quality
Always look for the extensive features of wireless headphones. To avoid sound distortion, find a low percentage of THD headphones. If the Total Harmonic Distortion (THD) of an earphone is a low percentage, the chance of getting good quality sound is high.
Apart from that, you should look for bass quality, high and low frequency, consistency, and so on.
Consideration – 5: Check The Battery Life
When you are going wireless, you are entering the world of battery and backup. It was easy to choose wired headphones because you did not need to worry about their backup.
But on the other hand, if you are looking for good quality wireless headphones with proper battery backup, you should not just believe the printed features. Generally, wireless headphones use rechargeable nickel-metal hydride (NiMH) batteries. Find out the backup hours and know the best charging behaviors to get good battery life.
Go For The Balanced Sound, Not For The Bass.
Many people find extensive bass earphones attractive, but if you are a true music lover, you will go for the earphones which have managed to ensure a balanced source whatsoever.
Bass extensive earphones can skip crucial mids and lows of music, and that might not be enjoyable to get the full pleasure of a song. So, go wireless and always check microphone quality before you choose a wireless headphone.