Download Prince of Persia Revelations PPSSPP file for android
Prince of Persia Revelations is one of the adventure games widely played worldwide and today the PSP ISO file is what we bring which is highly compressed. This is yet another interesting game which will have your eyes glued to your device screen.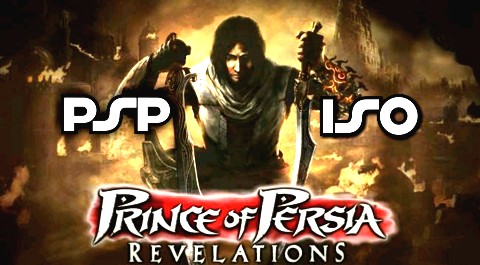 Prince of Persia: Revelations is a popular action-adventure video game, there are different version of the Prince of Persia game and Revelations is yet another version preferred by most gamers.
The story line features a hunted Prince who is to embark on a journey which is almost impossible to complete. The prince is to conquer his enemies by going through an adventure which he is bound to meet demons, zombies and soldiers on his way which he must defeat in order to avert his death.
To play this PPSSPP game on your android device all you need is a PSP emulator and the ISO file, the installation guide and download links will be provided in this article so do your self a favour by reading everything from beginning to the end.
Related post;
Download God of war GOS PSP
Download Mortal Kombat: Unchained PPSSPP
Download Assassins creed Bloodline PSP
Download Tekken 6 PPSSPP
Features of Prince of Persia Revelations
• POP Warrior within update
Prince of Persia Revelation is like an upgrade and update of Prince of Persia Warrior within, 20 fresh and yet more interesting new levels have been added to this version.
• New attacking moves and combos
This game features new attacking style of the prince with combos that drain enemy's blood faster.
• HD graphics
The game graphics is high definition which showcases the details of the game which looks more real and interesting to play.
• Awesome game view and movement
Explore the prince adventure with wall climbing, acrobatic stunt and projectile and nice gaming view as the prince journey through the hard phase of his life.
• Realistic sound effect
The sound effect portray the exact action of the game, bringing the game details into life with sound audio which you will enjoy its full potential with a stereo headset.
Requirement for android device
An android device
Android PSP emulator
File explorer
1GB device RAM
2GB storage space
Download information
File name: Prince of Persia: Revelations
File format: PSP ISO
Download compressed size: 260MB
Original size: 1.2GB
Developer: Pipeworks
Game Publisher: Ubisoft
How to download Prince of Persia PPSSPP Revelations for Android device
Download File Zip extractor from here
Get your PSP emulator from this link
Download Prince of Persia Revelations ISO file from here (Password: GAMING)
Download POP Revelations save data from here
Once you are through with download of the above files, you can then proceed to the installation of the files below
How to Install Prince of Persia PSP on Android device
Install PPSSPP emulator
Unzip the ISO file using the zip extractor downloaded from the above link
After extraction, move the ISO file to your Memory card by following this path SDcard– PSP– Game. Paste your file in the Game folder.
Exit to your home screen
Go to your emulator app and click the find games tab and
Choose your game and that is it, you can now start playing POP Revelation PSP on your android device.
How to apply the save data in Prince of Persia Revelation
To import the save data, follow the below steps
Make sure to download the save data from the above
Unzip the file using the zip extractor you downloaded earlier
Move the save data to PSP– SAVE DATA
If you have any problem with the download, installation or finding the destination folder do well to inform us via the comment box and we will respond to you as soon as possible.
Never give up…….Giving up is meant for cowards