Start making Money on Instagram 2023
No doubt, Instagram is one of the most populous social media with lots of registered people all over the world. However, as some people see the app as a means of getting to connect to their loved ones, some are actually making cool money from it.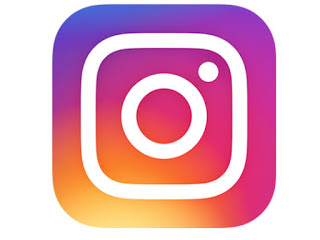 If you are wondering how that is possible, then you are definitely reading the right article. You need to understand that Instagram has a good engaging rate for sponsored ads compared to all the other app with the same function or platform which makes it easier for money making on the app. Instagram has the feature which enables you to apply for ads which in turns get more people to be aware you have a business and also promote it and you can select the group that you want to view your ads i.e the target group.
You can also read;
Top best Facebook app for Android and iOS
Earn cool cash from YouGov online survey
Earn money from online gaming
However, before you can start making money on Instagram you will need to put some things in place;
You should have a business
Good sense of Packaging
Have a good communication skill
Urge to grow your follower
Consistency
 In this article, you will learn how to use the above to your advantage and the method of getting things to work for you in a faster way will be discussed as well.
6 steps to making money on Instagram 2023
• Have a business or product you want to sell or promote
If you already have a product or business, believe me, you are only a step away to make it big, some people have a good business which needs to be promoted but has no idea of how to get people to buy from them, however, if you have a business it will be easier for people to identify what you do, with some tweaks you will learn from this article you will get more popular with your business even than most "Instagram celebrities".
• Add an awesome packaging to your bio
When people create Instagram account, most people make the mistake of going to other people in their business niche, copy and use their bio to use for their business. Although, you need to check them to have an idea of what to write in yours but you are to make yours better.
Creating a unique and attractive bio is the key, make your bio different from the usual bio of others in your business niche. It should also be a good business profile with a clear idea of what you do.
• Apply for Instagram ads
To make things work spontaneously, you need to apply for ads however if you don't want a faster approach then you should skip this step. As we all know Facebook and Instagram are inter related since both now belong to the same company. For you to run ads on Instagram you need to to create a Facebook page and link it to your Instagram account, for step by step on how to set it up, click here to read an article by Tony Tran and follow the guide for your Business Instagram ads
• Communication skills
If you are contacted about you business by people who intend to buy or patronize you, the way you communicate should be polite and more professional and of course, you need to be patient and slow to anger.
You should also answer questions straight with relevant explanation.
• Include your website link in your profile
This is not a must, if you are interested in growing your business to the highest order then you really need it, have you ever wonder how Jumia, Konga, Alibaba e.t.c get to the business level they are today, those are just few of product selling companies. You can also make use of a website to promote your business as well, irrespective of what you do.
So if you succeed in creating a website, do yourself a favour and add the site URL to your bio in Instagram
• Grow your followers
If you have followers then it meant you have the capacity to engage such people with what you post and for a successful business you really need it. To get more Instagram followers, do the following to increase your chances;
Follow people in your business niche
Get to platforms like other social media where you can ask people to follow you
Post good videos and high definition Images
Use famous relevant hashtags to pictures and video

• Share clean and relevant Pictures and Video
Pictures tend to attract people's attention and once they are engaged they also tend to watch your video, ensure you post pictures and video of what you do which must be relevant, clean and straight forward and also ensure you don't post adult content as not or contents which may irritate your audience.
That is all on how to make money on Instagram and promote your business via Instagram 2023
Follow the steps and be sure to start answering messages and calls to order for your products.
Drop your comment or feedback in the comment box below and also share your friends this article via the share buttons below.
#Never give up……..Giving up is meant for cowards