Accumulate free data on My MTN app
This is a new cheat in town you can't afford to miss, you can now get free data up to 30GB on the My MTN app and if you are fast enough you can even get more.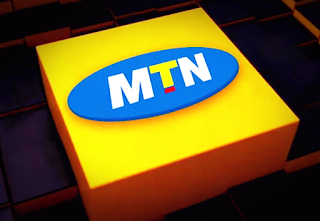 In the real sense, MTN gifts 500MB to their users just by simply downloading and registering on the customer care application. However, we have found a way to tweak things and accumulate more that 30GB if you are faster.
But before we go into details lets talk about the My MTN app.
You can also read on;
Free internet Http Injector on Airtel and 9mobile
Browsing trick with Stark VPN Reloaded
What is My MTN app?
This is an app developed for mobile services and it offers self customer services to MTN users without having to go through the stress of contacting the initial customer care, from the app, you get to buy airtime, data, pay for services and even monitor you activities and usages.
How to get activate free data via My MTN app
• First thing first, download the app
from here
• Install and follow the app registration but make sure you use a sim that have not been used on the app before or get a new sim card.
• You will be sent an OTP, provide the pin and verify on the app

• After complete registration you should be given 500MB
• So here is the trick, to claim the 500MB, click the "click to activate data" link and press back immediately.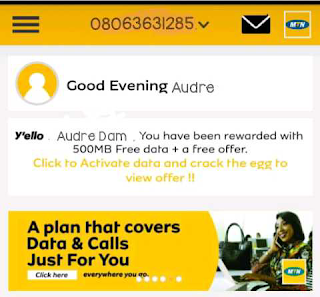 • Repeat the process until you are satisfied, you should know that every click gives you 500MB

• Here is a hint, if you delay the pressing of the back button your accumulation stops as well so i will advice, you should be fast about it and set your network strength to 2G or 3G to slow down the network a bit.
• If by mistake you delay or the accumulation stops all you need to do is to get another sim and repeat the procedure.
• To request for your balance Send 2 to 131 and you can as well use the app to check so feel free to check the app out.
Drop your comment in the comment box below if you have one
#Never give up……..Giving up is meant foe cowards