Get reward of free money from YouGov survey
Have you ever thought of getting extra cash? Then, this is a good news for you as you can now earn cool cash from online survey of which you can do from home. Yougov UK is a proven online survey site that pays pretty well.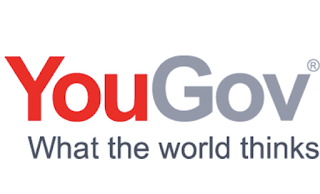 A lot of questions have arise such as what is yougov? How does yougov work? But today well supply answers to these questions as the answer is not far fetched.
What is YouGov?
YouGov is a platform that conducts polls on the Internet on various things and trending topics which may include product brands, public problems or issues, politics and lot of other things. This is a platform where people give their opinion on various subject matters that arise in the nation. They pay individuals in return to those that participate in this discussions and survey.
How does YouGov survey works?
The surveys conducted are not time wasting, it should only take you 6-7 minutes to complete. It only consist of simple questions ranging from 20 to 25 in total. However some questions might be challenging depending on how conversant you are with the website. Each question you answer has its own reward.
You may also like to read;
How to start making money on Instagram
Earn money by playing games
GramFree review, a must read before sign up
How to earn free money on YouGov without referal
It can be a little difficult if you are to look for referrals to boost your earning but today we will guide you through the entire process of how to earn cool cash online as much as £50 without you looking for referrals. So if you are from Nigeria, South Africa, Ghana, USA, India, Canada, Poland, Philippines or from any part of the world, we will guide you through the trick you can use to accumulate cool cash from the YoGov survey.
We will also guide you through how to get your earnings directed to your local bank account in your various country through Payoneer most especially for those who are not from UK.
How to earn cash from YouGov UK online survey
You should be aware that the YouGov program is mainly designed for the UK residents, so if you don't live anywhere around UK then follow the tricks explained below.

Get a VPN app on your device to shoot to UK location
Click here to download a VPN app if you don't have one
Connect to United Kingdom to change your location
Follow this link to register on YouGov platform
Provide your details and as well as a valid e-mail address
Complete all registration processes
Start the survey and complete them
From here you will start to accumulate points
Engage in more survey to accumulate as many points as you can.
You may also refer friends to boost earnings.
Note that: Always use VPN app with UK location set whenever you are using this app, and you should search for postal code of UK online to provide upon request.
How to make your earning withdrawal on YouGov
To withdraw your money you should have at least 5000 points from both referrals and survey. After that you can then proceed with the withdrawal procedures.
To get your money directly to your Bank account, you will need to to create Payoneer account, the reason is because participant of the YouGov UK survey are expected to have a UK based bank account since the participant are assumed to be UK residents.
To override this you will need to open a Payoneer account so as to get the UK (GBP) bank account details to effectively withdraw your earnings to your local bank accounts.
On your Payoneer account, navigate to Global option to get the details of your bank.
Provide the details
Your earning should then be transferred to your Payoneer within some time.
You can then forward your money to your own bank account.
That is all we have for you today on how to earn cool cash online. Feel free to drop your questions in the comment box below and also share a free friends this post using the share buttons below.
#Never give up…..Giving up is meant for cowards