Top best only classic games you can play online
Do you remember the games that ruled households, arcades, and casinos of days past? Over time, some of them became too inconvenient (or, in a pandemic, unsafe) to play, while others became less and less popular. Unfortunately, some were phased out of existence, too.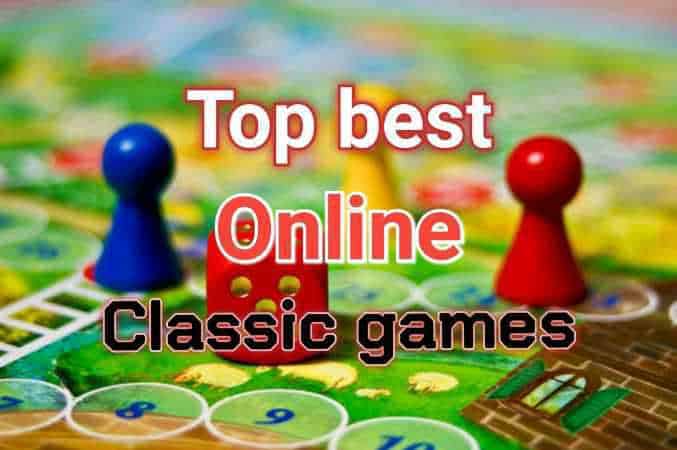 But don't worry! Nothing is ever forgotten in the world of technology. So if you're looking to take a trip down memory lane, you can always turn to the online versions of these games! Here are just a few of the best classic games you can play with your devices.


Monopoly

Since Monopoly was introduced to the market in 1935, its popularity has reached more than one billion people worldwide, becoming one of the most popular multiplayer board games in history. This economics-themed game requires players to buy and trade properties as they move around the board, and the goal is to remain financially secure and avoid bankruptcy.

Now, the classic board game is available online through a mobile app! Developed by Marmalade Game Studio, this ad-free app has 3D animations, customizable rules, and various game modes, including online and offline multiplayer setups so you can play from the safety of your home. It also has a "quick mode," which lasts for no longer than an hour.


Craps



Who doesn't know craps? It follows a simple rule: Players bet on the roll of a pair of dice. A feature by Gala Casino points out that it is one of the most popular casino games in the world — first played in the US before eventually traveling to Europe and Asia. Its exciting mechanics mean that there is usually a lot of cheering involved in casinos that host this game, but now, you can play it online, too!

There are a lot of casino sites that include a variety of themes and offer fast payouts and player security. With a reliable online casino, not only will you fully enjoy the game, but you can also receive bonuses and excellent customer service.

Yahtzee


Speaking of classic dice games, do you remember Yahtzee? Its objective is to score points by rolling five dice and hitting certain combinations. A game of Yahtzee consists of thirteen rounds, and each player is given at most three rolls per round. After the last roll, the player must choose a scoring category, which corresponds to different point values.

Traditionally, points are calculated using scorecards, but now, with the different online versions available, such as the YachtC and Yahtzee with Buddies apps, the game can easily be played online with friends.

Catan Universe



Created by Klaus Teuber, Catan is one of the first German-style board games to achieve global popularity. It has been testing its players' strategy and resource management skills since 1995. In this game, players race each other in building settlements and trading resources.

Although the board game was a success by itself, the Internet greatly helped in building an active following in the 21st century. Now, its multi-platform video game Catan Universe is played by millions of players who are looking for adventures on an island with limited resources.

OutRun
One of the forefathers of today's most exciting sim racing games is OutRun. Its pioneering graphics and arcade-style gameplay — not to mention its soundtrack — paved the way for the game's critical and commercial success. This driving game allows players to control a Ferrari Testarossa Spider from a third-person rear perspective. The challenge then comes with this limited view, as the roads have lots of curves and obstacles, and time is quick to run out.

But these days, you do not have to visit an arcade just to play this nostalgic game! There is an emulator available online and compatible with any device you use. Now you can drive down boulevards and enjoy the summer scenery with your passenger!

Have you had the chance to enjoy playing these games in the distant or recent past? Let us know in the comments!