Space games on Android
A much-loved genre of gaming, space-themed games have generally thrived on a variety of gaming platforms over the years. From options like Wing Commander, which was the first game of Chris Roberts' space flight simulation franchise, to arguably the granddaddy of open-ended space games, Elite, there have been some iconic titles from the space genre.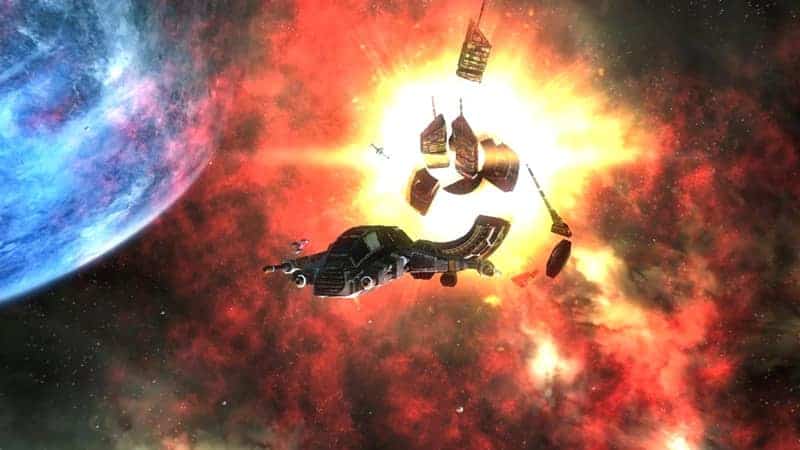 Now, with mobile gaming booming, here are a number of notable releases that are shining on Android.
Given the dramatically improved smartphones of today, sophisticated products of this type now represent a genuinely attractive gaming opportunity for people. Space games have always appealed anyway, with audiences keen to transport themselves to a largely unknown world and explore the cosmos.
It's a genre that is in demand away from gaming also, with people following movies and tv shows based on space, and even trying out space-themed slots like Starburst. Now, thanks to the emergence of mobile gaming in 2023, let's take a look at some of the top space games that are available to play on Android.
Drive your very own spaceship in Galaxy on Fire 2
When people come up with their dream space-themed adventures, it's not implausible to think that driving a spaceship must be right up there with one of the ultimate space-based fantasies. Thanks to titles like Galaxy on Fire 2, driving your very own spaceship is a possibility.
While it most definitely doesn't compare to the real thing, the adventures on offer and the ability to build your very own space station makes Galaxy on Fire 2 well worth a go. Playing as former space war veteran Keith T. Maxwell, there are over 100 planets and 50 customisable spaceships you can sample while trying to survive and thrive in space.
Legendary PC game N.O.V.A. Legacy is thriving on mobile
There has been a number of PC and console games that have successfully transitioned over to mobile. One of them is N.O.V.A. Legacy, a legendary PC game where you play as Kai Wardin, a formidable hero who is tasked with taking on the enemies of the Colonial Administration forces.
Also featuring a number of excellent online modes, the epic battles and the all-round chaos of this game makes it a truly epic product to sample. The graphics and gameplay is mightily impressive for a mobile title, too.
Star Wars KOTOR is a must for fans of the moves
There are, of course, many great games based on the greatest space movie franchise in history, but few come as highly regarded as Star Wars Knights of the Old Republic on Android. It ain't free (it will cost $4.99 to download), but it's one of the best space games that can be played on a mobile device.
KOTOR was a classic of mobile gaming in the 2010s, but it got a reboot in September 2021. The good thing is that they didn't mess with the formula, instead ramping up the graphics and other improvements so it would look at home on the superior Android devices of the 2020s. A must play.
Space Armada is easily one of the best space games around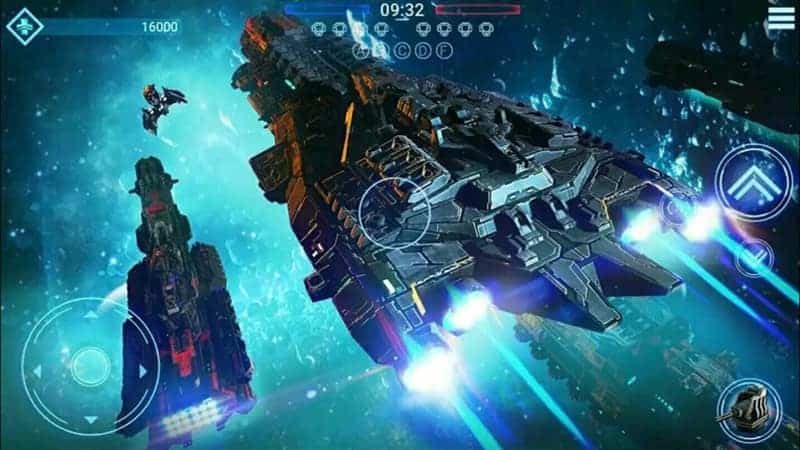 A genre that offers a comprehensive selection of products, Space Armada has managed to stand out from the crowd. Starting as a captain of a small interstellar spaceship, players are tasked with building the ultimate space fleet and growing their army for the battles ahead. Not only will you be able to eventually control giant space cruisers the further you advance, but there are a number of impressive customisable options that makes Space Armada fresh and exciting.