Download GB whatsapp version 9.1
A good way to start the year 2020, GBwhatsapp is here with another and latest version of MOD whatsapp, this version 9.1 works well on all android, so you don't have to think otherwise if works on your device as it will definitely will.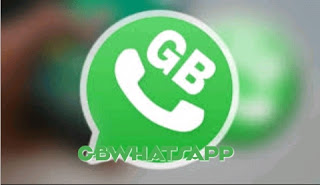 If you on the look out to have access to more features on the official WhatsApp? GBWhatsapp is definitely what you need.
GBWhatsapp is equipped with anti-ban feature as well as other great things that are absent on the official whatsapp. However, you should also be aware that GBwhatsapp can also run simultaneous with the original WhatsApp at the same time.
People have shared their testimony from the previous released version of the whatsapp and you don't want to miss this latest update.
Features of GBwhatsapp v9-1
• Anti-Ban feature 2020
• Fixed Hidden Chat Count Showing On main screen.
• Fixed Payments Colour In Attach Menu.
• It is compatible with all android device
• VERSION: v9.1
• It does Not Require Rooting.
• New awesome stickers embedded and you can also import from third party apps
• Great number of stylish new fonts.
• Sort WhatsApp messages from Newest to oldest.
• You can pin chats up to 30.
• In-built app lock without third party apps.
• You can copy your friend's status without third party app like status saver
• Send up to 90 photo with one click.
• Customize the app icon to your taste.
• You have access to lots of whatsapp theme.
• Send message to 600 friend with a single click
• Upload your status of 255 characters overriding the normal 139.
• Schedule your GBWhatsapp WhatsApp message with the help of the inbuilt message scheduler.
• Ability to customize the tick, double click and the blue tick to trick friends while you read messages without them knowing
How to download and Install GB whatsapp 9.1
Download GB whatsapp version 9.1 from here
You don't install immediately you will have to do some settings first
Go to Settings >> Security >> Unknown Sources and turn on "enable unknown sources".
Then go ahead install GBWHATSAPP latest version
Follow the instructions that follows
Input the code sent to your mobile number
And you should be through with the whole process, you can now enjoy your Mod GB whatsapp.
Let us know what you feel about the update by dropping your comment in the comment section below, you should also share your friends this post who are not aware of this update yet with the share button below.
#Never give up……….Giving up is meant for cowardsx