Latest Yowhatsapp free download for android
Recently, we have observed that WhatsApp is one of the strongest social media apps, as it has been available for use and has had no problem over the years, it is a fast messaging app that permits instant message delivery and instant reply also, it is also embedded with picture and video sharing mode but all have their restriction.
However, Mod WhatsApp otherwise known as modified WhatsApp such as GBwhatsapp, whatgold, FMwhatsapp, WhatsApp aero, YOwhatsapp and so on have been trying to remove those restrictions to make chatting more interesting.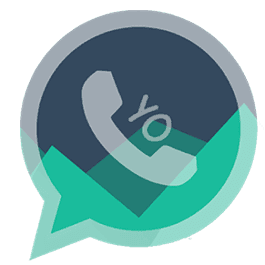 So today, we will be talking about YOwhatsapp v9.52, this is another MOD whatsapp that provides more features to remove restrictions that are present in the official WhatsApp. This app is also similar to the popular whatsapp Gold
Other trending apps in this group include; Nswhatsapp, WhatsApp Aero, Gbwhatsapp and FMwhatsapp
What is YOwhatsapp?
Yowhatsapp is modified app developed by Yousef-Al-Basha and the app is modified to override restrictions on the official app which in turn provide more feature to its users The primary purpose of YoWhatsapp is to provide more control and flexibility to the user over the user interface and user experience of WhatsApp.
Does Yowhatsapp have anti-ban feature?
Yes, it does. This particular app has fixed all the loopholes which make WhatsApp detect you are using the mod version, so be rest assured you are covered and your fear of getting ban is over.
Check this
Features of YoWhatsapp v9.52
• Cool coloured themes you can choose from
• Anti Ban is very active, so you don't have to worry about being banned
•Nice collection of new emojis you can use in your chats
• You can upload a video of size up to 500mb, no more restriction on video upload.
• App lock feature is active, you can use passcode, pin and fingerprint lock to protect your messages, so you don't have to fear of being spied on by friends
• You can hide your last seen from friends
• You can stay online and read messages without anybody noticing you since the tick, and the blue double tick can be disabled.
• You can run both Yowhatsapp and official WhatsApp simultaneously since they don't affect each other, just use a different number and you should be okay.
• No root required
• Anti revoke to save you from accidental deletion is active
• Free status downloader to save status video and pictures
• Ability to share longer videos on your status
App Information
App name: YoWhatsapp
App format: MOD Android apk
Download size: 42MB
Last update: January 2023
Developer: Yousef Al-Basha
How to download and install YoWhatsapp version 9.52
• Download YoWhatsapp v9.52 from here
• Before you install the app, Navigate to "settings", "Security", "unknown source" and tick the box to enable unknown sources. But if you cannot locate this step you are definitely using android version 8.0 upward so you just skip this step.
• After the step above, proceed with the normal installation process.
• After successful installation, Navigate to the home screen on your android device locate and launch Yowhatsapp. Then login using your phone number or use a different number with your original WA if you intend to run the two apps simultaneously.
• You can check around the app as there are more tweaks in the app.
Let us know what you feel about the app by using the comment box below.
#Never give up……Giving up is meant for cowards