Playing PSP games on Android
Do you miss playing your PlayStation Portable (PSP) games but don't have the console anymore? Or you simply want to experience the PSP gaming experience on your smartphone device. Well, look no further! With a few simple steps and the right apps, you can now play PSP games on your Android device.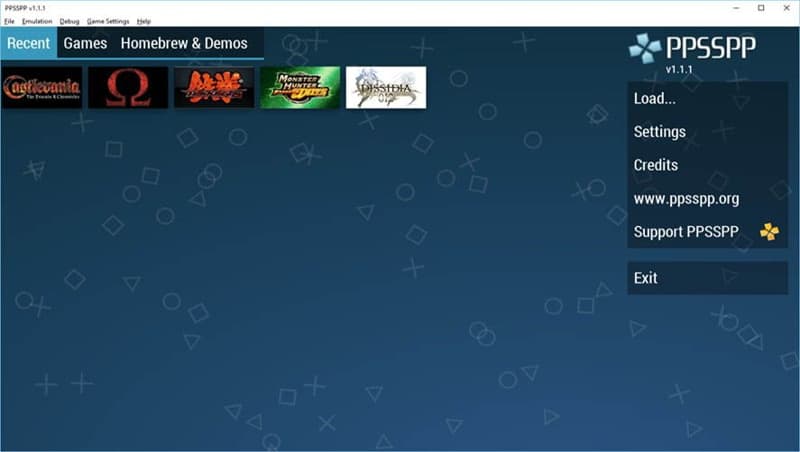 In this blog post, we'll explain how to do it easily and quickly by simply installing PPSSPP emulator on your device.
What is PPSSPP?
PPSSPP stands for PlayStation Portable Simulator Suitable for Playing Portably. It is an open source PSP emulator for Android phones and tablets, allowing you to play your favorite PSP games on your device. PPSSPP was created by Henrik Rydgard, the lead developer of Dolphin, the GameCube and Wii emulator. PPSSPP has been in development since 2012 and is still actively developed and improved.
With PPSSPP, you can play all your favorite PSP games on your Android device in high definition and with extra features. You can even use your own real PSP games and convert them into ISO or CSO files, or play free PPSSPP games which are available online. So if you're looking to experience PSP gaming on the go, PPSSPP is the perfect app for you.
Downloading the PPSSPP App
Now that you have a better understanding of PPSSPP and what it can do, let's look at how to actually get this emulator on your Android device. The first step is to download the PPSSPP app from the Google Play Store. It's completely free and you won't need to install anything you only need just the PPSSPP app itself. Once you've downloaded and installed the app, you'll be able to start playing PSP games on your Android device.
Installing PPSSPP
Once you have downloaded the PPSSPP app, installing it is the next step. It is a quick and easy process that only takes a few minutes. All you need to do is download from Play store or click here to download from third-party websites, open the APK file and follow the on-screen instructions. You may be asked to grant certain permissions so that the app can run properly, so make sure you grant them. After the installation is complete, you can launch the app and it will be ready to go.
Downloading ROMs
Once you have installed PPSSPP, you are ready to download the game ROMs also known as ISO or CSO files in some case that will enable you to play the PSP games on your Android device. You can find PSP game ROMs in various places online, some of them being torrent sites and other websites. After downloading the ROMs, you need to extract the files from their RAR, 7Z, ZIP, or other archives to access the ISO file. Then open the Unarchiever app, and drag and drop the ISO file into the folder where you want it to be stored.
You will always get the full installation guide and we also sometimes include visual installation guides on our Youtube channel for every game we put here.
Playing the Games
Once you have the emulator and the game ready, it's time to start playing! To do this, open the PPSSPP emulator and locate the game you want to play. You can find the game in the Games section. Tap on the game to start playing it. You can also customize your gaming experience and use different settings for different games. If you want to know more about the settings, you can check out the official documentation on the PPSSPP website. After you have set up everything, you will be ready to start playing your favorite PSP game on your Android device!
Benefits of Using PPSSPP
Using PPSSPP to play PSP games on your Android device has several advantages. Not only does it provide the convenience of playing on a mobile device, but it also provides a better gaming experience than the PSP itself. PPSSPP has the benefit of fully supporting Bluetooth controllers that are made for smartphones. While you can play with the virtual buttons on your touchscreen, having a physical controller makes it much easier and more comfortable for extended gaming sessions.
Additionally, PPSSPP lets you customize the visuals and audio of your game, allowing you to tweak settings to get the best performance from your device.
Troubleshooting Tips
• If you have run into any issues while playing the games, there are some troubleshooting tips that you can use. If the buttons on the screen are not responding, you can go to the settings and adjust the controls for a more comfortable gaming experience.
• If you are playing with a friend in multiplayer mode, the host needs to turn the hotspot on, while the other player needs to connect via WiFi. Additionally, you should make sure that both devices have the latest version of Google Play Services or else the game may not run properly.
• Lastly, if you have downloaded a game file in RAR format, it will need to be extracted before it can be played on PPSSPP.
Alternate Ways to Play PSP Games on Android
PPSSPP Gold is the best emulator to play PSP games on your Android device, but it isn't the only option you have. There are some alternate ways to play PSP games on Android, such as using an emulator like PPSSPP or downloading a PSP game directly from the web. Some of these alternate methods require a bit more effort than using PPSSPP Gold, but they offer some advantages that make them worth considering. For example, one of the alternative methods allows you to download a PSP game directly from the Internet, and you don't need to worry about finding ROMs or converting them into an ISO file.
In addition, these alternate methods can be used to play PSP games on other platforms, such as iOS devices or computers. If you're looking for more flexibility and options when it comes to playing PSP games on Android, then these alternate methods are worth trying out.
Best PSP Games You Should Try
If you want to get the most out of your PSP gaming experience, you should try out some of the best graphics PSP games available as well as FPS and Racing games. These game offers great stories and engaging gameplay, making it a must-play for any PSP fan. These action-packed games has beautiful graphics and an exciting storyline that will keep you hooked. These rhythm-based game offers a unique and refreshing take on the tried-and-true rhythm genre. All these games are available in PPSSPP and can be played on your Android device with ease.
Final Thoughts
In conclusion, playing PSP games on Android with PPSSPP is an easy and convenient way to enjoy all the classics once again. With a few simple steps, you can be ready to play your favorite PSP games on your Android device. Not only that, but you can also customize the graphics and other settings to get the best performance out of your device and the game. So what are you waiting for? Go ahead and try out some of the best PSP games that you can play on your Android device with PPSSPP.