Top alternative Games like IMVU
In past years, 2D games were in wide circulation, but 3D games have taken gaming to a whole new level. Playing games like IMVU is a lot of fun, especially if you enjoy having your avatar appear to be a part of the real world. Playing IMVU, a popular avatar-based game, allows you to control your avatar and complete tasks.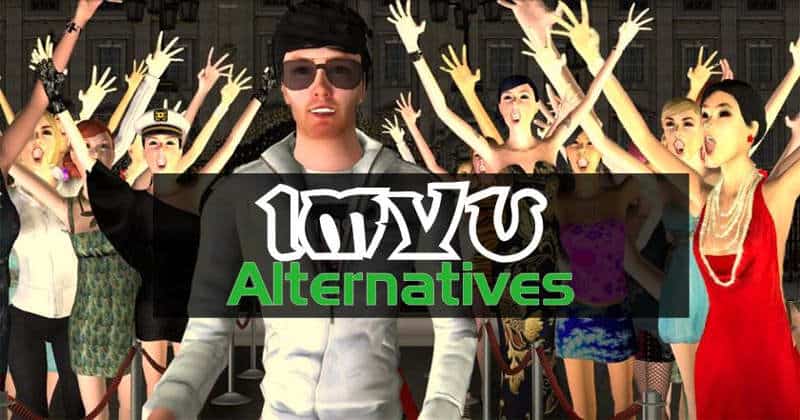 IMVU has several competitors, all of which are worth checking out for some light entertainment. 3D avatars can be created, and you can chat with other players and explore different virtual worlds. You've come to the right place if you're looking for the best Avatar games like IMVU. On this page, we'll show you the best games similar to IMVU that you can play on your Android, iOS, or even on your pc.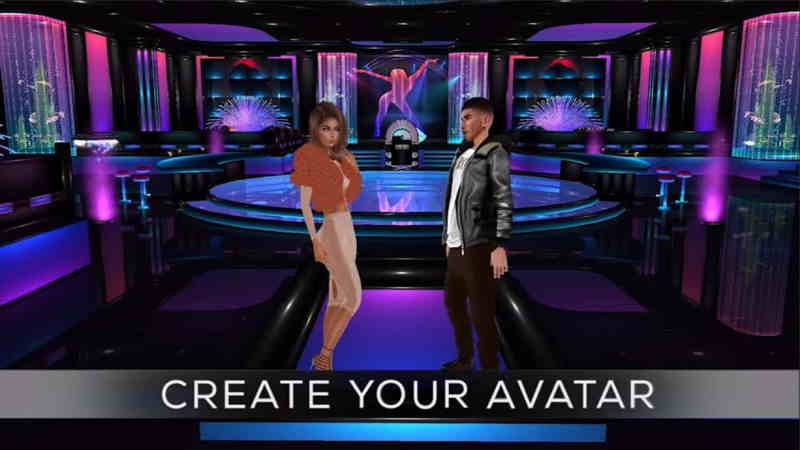 10 Best Games like IMVU
Playing this video game is all about creating your own world and everything in it. Allow yourself to be carried along by the current of the game, and find joy in the experience. If you want to build a city of any kind or switch islands, this is the game for you. Each world has its own unique buildings and levels for you to explore as a player. It's also possible to play with some other Minecraft players. When you're playing, you can meet them and have fun together.
For those looking for a free games like IMVU, this is the perfect option. In spite of the game's target audience being teenagers and young adults, anyone can create an avatar and start making money with it. It's possible to make money playing this game. Teens and young adults can profit handsomely from creating and selling their own unique avatars on this online marketplace.
The Second Life virtual world game's most remarkable feature is that it is a platform on which nearly anything can be done. Avatars, or digital representations of yourself, have the capability of establishing genuine relationships with other virtual entities. A player can use their Linden dollars to buy a house, a car, and all of the furnishings for it. They can also use their Linden dollars to get a job if they need one. Social media outlets and gathering spots are everywhere. You have the option of engaging in more public or more private activities in the virtual world, depending on your level of comfort with the tools provided by the site's administrators and moderators.
Kaneva, a video game company based in the United States, is a great alternative to IMVU because it allows players to examine more than one million 3D locations. Each of your customized locations can have a different theme, which you can then implement in this 3D environment. Take a look at more than 2.5 million designs created by over 26,000 different artists. There is a lot of fun to be had playing this game.
Unlike most virtual reality games, OurWorld takes place in an online world. OurWorld is an immersive digital world designed for teen girls to play a variety of games, from puzzles to action games, in a safe and secure environment. It's a virtual reality game where you can play a character in a story that you've created. It's possible to play a wide variety of games with the help of others in the game, from action and quicker to role-playing. Purchasing items with credits works much like it does in the virtual world of video games.
You can also use many of the game's features to improve your social life, such as the ability to talk to new people and reconnect with old ones, as well as the ability to share soundtrack, dance, and attend events with other players. Like Imvu, this is a one-of-a-kind game worth playing at least once.
IMVU can be replaced by this virtual world at any time. You'll get a glimpse into the day-to-day activities of a stunning woman. You can do the RampWalk and shop for clothes at the same time. You'll be able to spend time with people you like, visit new places, and live in a variety of homes. However, you aren't constrained to a single group of friends. In fact, you have complete discretion over who you want to approach.
Mobile game chat app Smeet is now available for Android, Apple, Windows and iOS users across all major platforms. In the game, players are able to create their own avatars and communicate with other players from around the world. Every day, you can experiment with a new hairstyle and background as part of your membership benefits. You can go on exciting adventures with new people you've never met.
3D discussion groups can be joined by players. In order to learn new things or interact with other users who share their beliefs, they can ask questions on the site They can also converse, listen to music, and participate in a variety of games with their friends. A completely new mobile social network for gaming-based communication.
Your personality will change when you begin to play the Sims 4 videogame. Compared to IMVU, this is one of the best games out there. You'll develop an interest in the important things. Too much devotion will grow to your treasures. It'll take over your entire existence. You'll gain the ability to feel more deeply and take action as a result of those feelings. You'll develop empathy for others. You'll get a better understanding of other people's lives. In your virtual world, you'll be able to experience life to the fullest.
8. Twinity
This is a free online game that serves as a replacement for IMVU. Virtual city exploration is made possible through the use of a customizable avatar in this 3D chat game. You can make your own avatar in this game and play with your friends. Afterwards, you'll be able to shop, dress up, and interact in 3D.
As a bonus, the online game did allow you to throw a party and meet new people in the virtual world, as well. In this game, you'll be able to interact with a variety of different elements. You can, for example, travel to various islands and see what they have to offer. Windows-based devices are the only ones that can play the game, however.
There is a lot of interaction in Habbo, a virtual social network. You can take a look around and make your own custom avatars if you like. Just a few minutes, and you'll be able to converse you don't know. This game began in the year 2000 and has continued ever since.
The game's user base is the largest. Undoubtedly, it's among the most well-known titles in its genre. However, other features like furniture games, chat rooms, and the like aren't a priority. Android, iOS, PC, and the web based application of the game are all viable options for playing.
10. Touch
It is an online entertainment play where you can socialize with other players from other countries in your own virtual reality to create a fictional modern pop band. You can use a wide range of customization options in this game to create your own unique virtual identity.
Because you have to push the arrow keys simultaneously when the visual on the screen tells you so, it's a game that attempts to simulate the motions of other dance games