Top alternative Games like God of War
God of War is an action-adventure video game series that was first released on March 22, 2005. Some games like God of War have also been on the game chart that shares similar storylines or plots. The God of War series is based on Greek mythology and follows the protagonist Kratos as he seeks revenge on the Olympian gods after they betray him.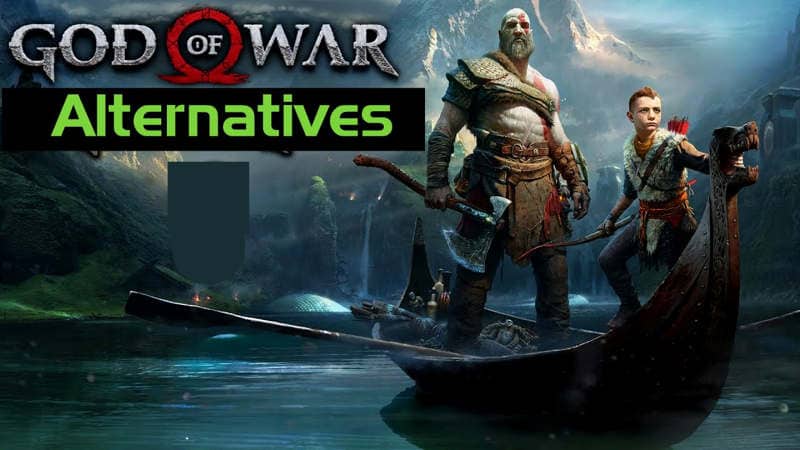 The series has been a commercial success since it features a great and adventurous storyline. However, there are similar games like God of War with more interesting storyline and gameplay. If you have enjoyed the God of War series, you might want to check the out competitors of this great masterpiece.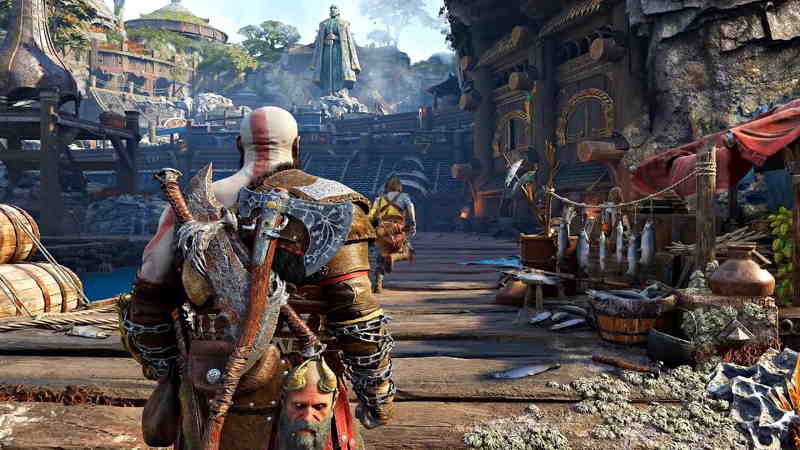 10 Best similar Games like God of War
1. Monster Hunter: World
Xbox One and PlayStation 4 are the best places to have fun when it comes to Monster Hunter games, the original title in the series on the PlayStation 3 was a benchmark for the genre. Monster Hunter: World continues this trend. The game is an intense and engaging experience that blends the action and role-playing genres to a satisfying degree.
The game is a fresh and enjoyable experience that players can have a blast playing because it is a true test of patience and perseverance. Monster Hunter: World is a very important game like God of War that is available for both the Xbox One and PlayStation 4, and it will serve as a great addition to the library of those who have specifically chosen to play this type of game.
2. Horizon Forbidden West
Horizon Forbidden West is a next-generation gaming experience that is available to PlayStation 4 and PlayStation 5 owners. It is an open-world action role-playing game created by Guerrilla Games and released by Sony Interactive Entertainment.
This new Horizon Forbidden West spin-off continues the story of Aloy, a young huntress set on an expedition halfway between Utah and the Pacific coast to find out what's behind a horrible disease that kills everything it infects. On her journey into the Forbidden West, she encounters dangerous places full of natural hazards and ravaged by powerful storms, as well as terrifying opponents and deadly technology old and modern. The graphics here is on a high level and God of war cannot even compete with this one It is sure a great fit if you are looking for God of war replacement.
3. Ghost Of Tsushima
If the player is looking for a rewarding challenge, they will be hard-pressed to find one that beats Ghost Of Tsushima. This game is an absolute blast to play, and one of the best looking games like God of War out there. Though, it's not without it's problems. One of those is the game's incredible difficulty.
Players will need to be prepared to make a lot of mistakes, and even then, it's not guaranteed that they will succeed. Ghost Of Tsushima is a game that is meant for those who are willing to put in the work, and show some skill in combat. You can also play this game across consoles like Microsoft Windows, PlayStation 4, Xbox One, and Nintendo Switch
4. Assassin's Creed Odyssey
If one is looking for a game that's more in line with the God Of War franchise but has plenty of elements that resemble the gameplay of Assassin's Creed, Odyssey is the game to go for. Its grand scope, historical setting, and complex combat system allowing players to enjoy a large variety of experiences. The choice of side quests is vast, and the city of Kehjistan is full of wonderful sights to explore. The game have been developed for a wide number of consoles including Windows PC, PlayStation 4, Xbox One, and Nintendo Switch.
5. The Witcher 3: Wild Hunt
While The Witcher 3's story wasn't the greatest, it was still a fairly engrossing tale that was filled to the brim with lore and rich gameplay. The combat was cleverly designed, and the open-world design was unmatched.The Witcher 3's success in bringing a new level of depth to the genre is undeniable, and it's a game that is widely considered to be one of the greatest role-playing games of all time. It is sure a great fit and remains one of our favourite God of War alternatives. It is available for Windows PC, PS4, Xbox One and more.
6. Devil May Cry 5
The latest from the Devil May Cry series is a fast-paced, action-packed adventure that is a must-play for any fan of the genre.The combat is solid and the controls are intuitive. The game is available for a lot of gaming consoles like Microsoft Windows, PlayStation 4, Xbox One, and Nintendo Switch and more.
Fans of the Devil May Cry series will also be pleased to see that they are able to switch between a traditional camera and a first-person view. This is one of the features of God of War and games like this are usually loved by both FPS and third-person combined. One can get a good glimpse of what to expect from this game at the beginning of the game's intro. The playstyle that Kratos embodies is evident in the first few seconds, as the protagonist is swiftly taken down by a group of enemies.
7. Shadow Of The Tomb Raider
Shadow Of The Tomb Raider is a game that was built for fans of action-adventure, and it delivers in every way.The combat and stealth systems are unparalleled, the world is gorgeous, and the story is positively captivating. The game storyline is very well developed and it can be sometime tough to play. But, what is the fun in playing an easy game? The game has been developed for almost all the popular gaming device or consoles.
8. Prince of Persia: The Forgotten Sands
Prince of Persia: The Forgotten Sands is the continuation of 2009's Prince of Persia: The Sands of Time. This new game in the franchise brings the story to a new side of Persia. This time you play as a prince on a quest to put right the wrongs done to his people. On his quest to take his revenge he is given the power of the Sands by a mystical Oracle who can turn his enemies into sand and sand into his enemies.
The game also features a new combat system called the Sands of Time where the player must time his attacks through a tactical system. This is a must if you are looking for a substitute for God of war games.
9. Blade of Darkness
Blade of Darkness is a hack and slash action-adventure game that sees you return to the land of the living after the events of the video game that shares the same name. The land of the living is a dying medieval world that is facing a great crisis in which its people are dying in droves. You play as a survivor who is looking for a way to escape the land of the living and journey to the land of the dead in order to learn the secrets behind the land's plight. Also available for a wide number of consoles.
10. Bayonetta
This is another action RPG that will definitely scratch your Norse itch and is also a great game to play after God of War. You can play Bayonetta 2 right after finishing God of War, or if you want to play something more like an action-adventure with a vintage storyline, you can try out Bayonetta's first game You can try out the game on PS3, PS4, Xbox 360, Xbox One, PC and more.