Top alternative Games to World of Warcraft
If you are looking for games like world of warcraft, then you have come to the right place. In this article, we will discuss some of the best games like world of warcraft that you can play right now. First of all, let's take a look at World of Warcraft. World of warcraft is a massively multiplayer online role-playing game (MMORPG) that was developed by Blizzard Entertainment. The game was first released in 2004 and it quickly became one of the most popular online games.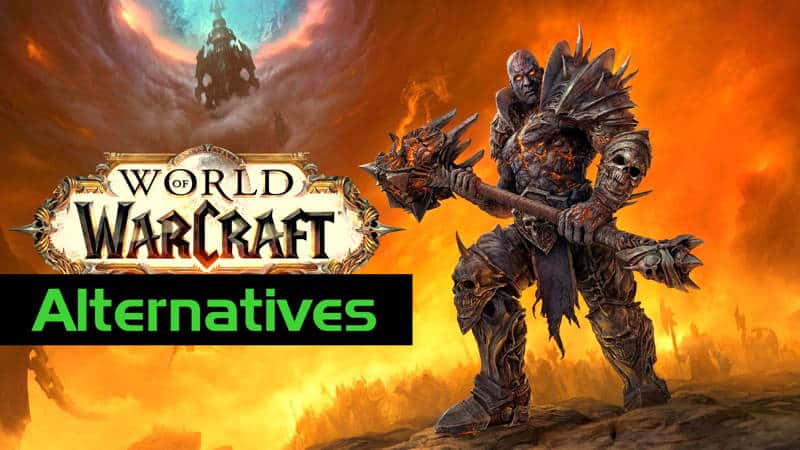 As of March 2016, the game had over 10 million active subscribers and it is still one of the most popular online games today. If you are looking for a similar experience, then we have got you covered. In this article, we will discuss some of the best games like world of warcraft that you can play right now.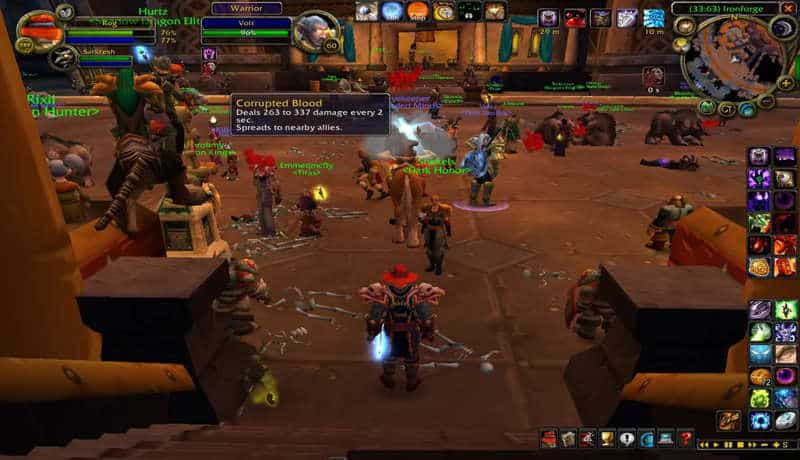 Some of these World of Warcraft alternatives are more interesting to play since some of them are more players oriented and have made some improvement and upgrade to the game based on the reviews of their users. Without wasting any more time, lets get into business.
10 Best Games like World of Warcraft
1. Star Wars: The Old Republic
Star Wars: The Old Republic has always been a familiar name in the MMORPG world, thanks to its many impressive achievements. It's been the number one selling MMORPG for several years; and accompanied with a good reason. Players can explore a massive world full of planets, star systems, and a variety of classic Star Wars environments. Yet, the Old Republic game is best known for its star-studded player base and its unparalleled storyline.
The Old Republic offers a wide variety of classes to choose from, and players can play as their favourite Star Wars character or create a new one. You'll follow a compelling story in the Star Wars universe as you explore new planets and meet new allies. The combat system is pretty unique, and you'll experience a bit of everything with your button combinations.
2. Blade & Soul
Blade & Soul is a hack n slash game where you have to fight your way through hordes of enemies on your way to the top. You will be able to choose from a wide range of classes and sub-classes similar to World of Warcraft. The game takes place in an ancient Chinese setting where you will encounter different monsters and bosses. Its features include a large amount of characters, side quests and locations to explore. This is an action-packed adventure, you can customize your character to your will. You can even take on other players in PvP mode, and battle your way to becoming the strongest. You can have the gameplay experience on a wide varieties of consoles and devices like PC, Xbox One, PS4 and many more.
3. Tera
Terra is a free-to-play MOBA, offered by Nexon. The game is said to be a mix of League of Legends, Defense of the Ancients, and Heroes of Newerth. The game is a free-to-play and you can enjoy every bit of the game just like in World of Warcraft. It is pretty comparable to World of Warcraft and can serve as an alternative or replacement if World of Warcraft intends to discontinue its game.
4. Skyforge
An epic adventure that takes you to the vast topography of Skyforge. This one of the best games like World Of Warcraft has been designed with the same freedom as you want to explore and explore this world. Challenge yourself to be able to complete the levels, and defeat the bosses. Be a warrior, a captain, a guardian, and more!
5. Final Fantasy XIV
Final Fantasy XIV is one of the most successful MMO of all time, and for good reason. It has a functioning, dedicated player base, and the feel of World of Warcraft experience for many players. And yet, the game is a bit bare-bones. The graphics are great, but the world is fairly small, and the gameplay is not as deep as it could be. Final Fantasy XIV: A Realm Reborn offers a fantastic alternative to World of Warcraft, and it's only a few years old.
6. Path of Exile
There are only few games that can compete with the visual appeal of Path of Exile. The game makes use of a beta branch and it makes the game world look so beautiful. It's a dark fantasy world where you will find plenty of enemies to kill. The action combat is similar to that of World of Warcraft and it's fun. You'll have a choice of three classes to play as. The skill system is well-designed and the game features a well-designed crafting system. There is a story to the game but it's optional. The game is a bit short to tell the whole saga. The game world is huge and you can explore it. The game has been out for a while but the developer has been adding more content so it's definitely worth a try.
7. Return of Reckoning
Return of Reckoning is the successor to an old MMO that was popular in Korea. It's called Ragnarok Online. It's a free-to-play game that requires no subscription fee. You can play the game solo or in a group of up to six players. In this game, you can explore the world and take part in a variety of different activities. You can play in a guild house or join a clan. In PvP, you can fight monsters in battlegrounds. In PvE, you can go on quests, raid dungeons, and fight bosses. There are plenty of activities for the players in Return of Reckoning. It's a game that has a lot to offer for all types of players.
8. Warframe
Warframe is a fantastic game that's been around for years. However, it's one of the few MMOs that's not available in Asia, which means players in the rest of the world can only play the game if they're located in other parts of the world. Fortunately, the game is a blast to play and has seen numerous updates and improvements over the years, including a recent free update that made Warframe playable on Mac and Nintendo Switch.
SEE ALSO: Games like Warframe
The game offers a variety of options to help players get into the action, including a move controller, gamepad, and keyboard, which could prove useful for new players. If you're looking for a free-to-play World of Warcraft alternative MMO that's filled with action-packed content, then Warframe should be at the top of your list. You can access this game on a wide range of device and consoles such as Windows, PS4, PS5, Xbox One, Xbox Series X/S, Mac, Nintendo Switch, Mac and many more.
9. Trove
Trove is a very fun and easy-to-learn MMO that revolves around digging for items that can be used to craft powerful weapons and armor. You'll rise to the top of the collectable food chain by working with your friends to collect and trade rare resources, and if that wasn't enough, there are also a number of dungeons you can explore that provide tons of loot. The game allows players to enjoy a variety of settings like a snowy winter biome, or a tropical island paradise, and you can even customize your paladins to be more or less aggressive. The game is also supported on a lot of gaming consoles such as Windows, PS4, Xbox One, Xbox Series X/S, Switch and many more.
10. Lost Ark
Lost Ark Online is a PS4 exclusive that's based on a popular PC game. The game features a story-driven world in a fantasy-like universe. The short story tells of a traveller who finds a special item that changes the fate of the world. The game's fantasy elements are reminiscent of the Elder Scrolls series. The world is massive and features its own lore. You can explore the world and discover its secrets. You can enter dungeons, raid bosses, and fight monsters. The game features a robust crafting system, cutscenes, and a good amount of content.
You can even play solo or team up with others. In short, Lost Ark Online is a solid RPG similar to World of Warcraft. Also available for iOS and Android smartphones and other consoles including Windows, macOS, PS4, Xbox One, Google Stadia, Nintendo Switch, macOS, Linux, PlayStation 5 and many more