Top alternative Games like club penguin
If you're looking for games like Club Penguin, you've come to the right place. Club Penguin is a massively multiplayer online game targeted at kids and teens aged 6-14. In the game, players can create a penguin avatar, explore the world, play games, and interact with other players. There is so much fun and adventure in the game.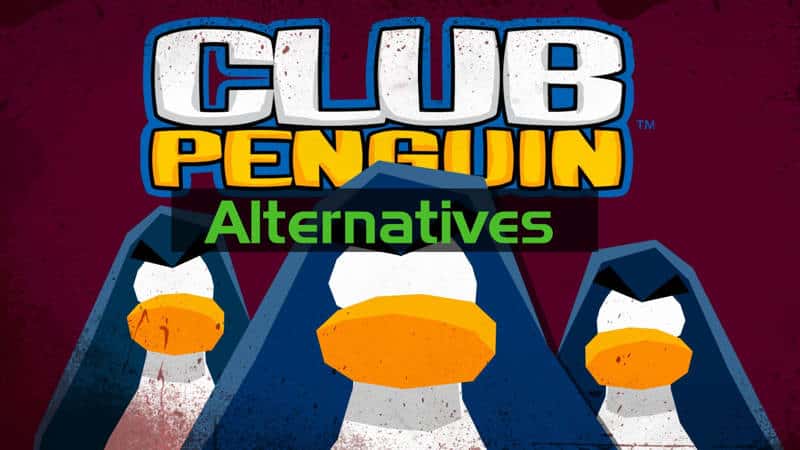 While club penguin is no longer active, there are still many similar games that you can play. In this article, we'll take a look at some of the best games like club penguin that are sure to keep you entertained. So feel free to relax and follow through as we both unwrap the alternatives to Club Penguin.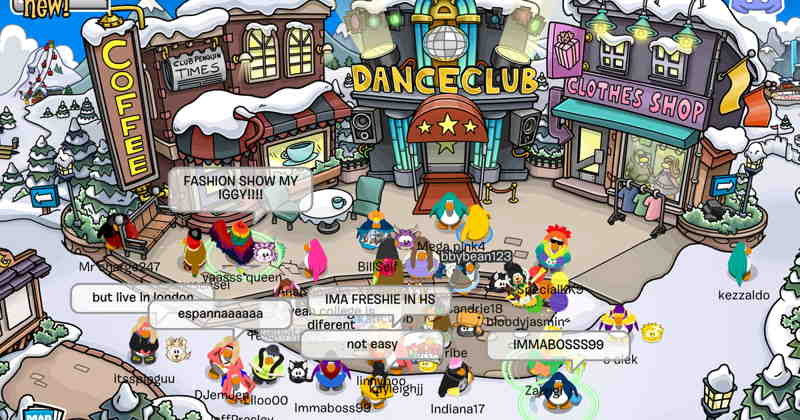 10 Best games like Club Penguin
Some girls and boys from all over the world play Lady Popular, a free game, in the browser. It may seem simple and it may not have a lot of gameplay inside, but users are blown away by the number of intricate tasks and community that it offers. They can play their Lady Popular on the website or on a smartphone app, where you may use a mic to talk to each other while in the game itself.
Woozworld is another Club Penguin alternative with an online environment mixed with social networking features. It is designed for tweens and adolescents and allows them to communicate with other similar players through online games and social networking features in real-time. Fans who use the social networking aspect keep in touch with their friends and can share their experiences.
Take a look around the Habbo Hotel and get to know your fellow Habbo players in this online or mobile-based social networking experience. Many loyal and social users have joined the Habbo community since the site's inception in 2000, along with an ever-expanding stack of events and original stuff. Playing games, dressing up and making new friends are all part of the fun at the Habbo Hotel. This is definitely it if you are on the lookout for a similar game like Club Penguin.
National Geographic's online environment for kids, Animal Jam, is based on engaging stories that stand alone from the magazine. It incorporates extensive knowledge of other animals, plants, and the environment from the information magazine while also tailoring it to the interests of its target audience, teenagers. Animal Jam allows the curious child gamer to explore the wider world and adapt it through its surprisingly fun games. Animal Jam spends no time on advertising nor does it want to. You will surely enjoy every bit of the game.
Marapets is a virtual pet game from game developer Nintendo which was released in the United States in September 2006. Get kids inside to give them a wonderful treat and to experience the fun of real-world games. Players navigate through games to accomplish goals offered through impromptu stats format. Like previous Mario games, Marapets helps teach kids to become balanced and strategic champions of public spaces.
IMVU and its predecessor Club Universe were launched in 2004. It was created for people (and personal information) to interact and chat online. It is a cross-platform space that offers different modes of participation. You create your own URL for moodle, Facebook or Twitter. Meet new people and play with them as friends or enemies. Just like Club Penguin, The game also provides money as an incentive to different types of users.
See also: Games like IMVU
Moshi Masters in a maturing phenomenon was released in April 2008. This game offers you a fantasy Monster avatar. You can adopt monsters of your choice, and customize them in your way. There is a Monster City with a group of them where you can be collecting money called Rox.
This game also is a place where you can make friends and talk with them with the help of a Friend Tree. You must pay monthly charges to become a member of this game as well.
Runescape provides a medieval fantasy world in which you can engage in a variety of activities. Your battle, strength, and combat skills will improve as you complete quests and levels in the game. There are a total of 26 skills to learn, and mastering them gives you the ability to take on more difficult challenges in the game. Chat, tasks, exchange, and participation in mini-games are also ways to interact with other players.
With a paid membership, you can unlock new skills, quests, and adventures in the game. Ads are also removed from the game, allowing you to focus more on the gameplay.
Unlike Club Penguin or a website that has the same concept, Roblox provides users with experiences unlike any other. Also, there are no free to access because it has to cater to a large audience. You'll have to pay a membership fee to enjoy all of the content associated with this attractive site.
Roblox is also a known popular alternative to Club Penguin. The game is very similar to the game of its predecessor in terms of gameplay and community. You can create your own avatar to share online. You can pay to buy certain things in the game. You can buy species of monsters called Puffles. These puffles are pets that you can feed with goodies. There is even a game that is played in-between streams in which you can fight people. These sites can account
This a great game like Club Penguin that has been growing in popularity for many years. The wildly popular social-network game has continued to grow and introduced new features. Most recently, with the increasing popularity of the game, Disney has continued to improve it and continue to add new features to it. Here, Webkinz which is even more fun than Club Penguin! You'll spend as much time playing as dealing with trolls and you will surely enjoy playing this game.