Top alternative Games to Avakin Life
People of all ages enjoy playing video games. They can be a fun way to pass the time, and they can also be quite engaging. There are many different types of video games available, and people can find one that appeals to them. Avakin Life is one of those games played by young and old as it is packed with loads of fun.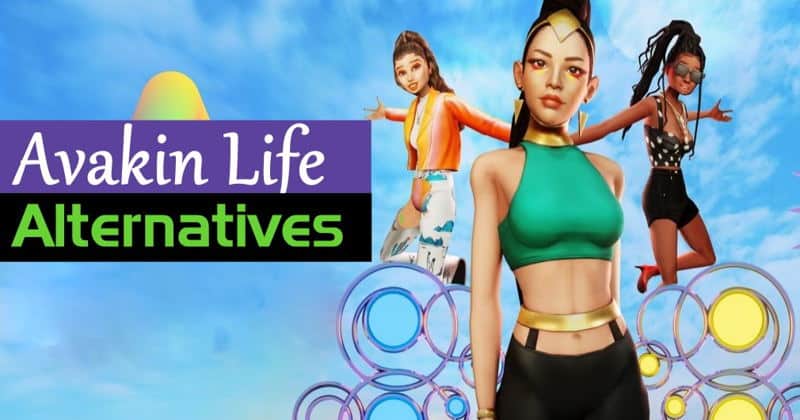 Games like Avakin Life are very popular. They allow people to connect with others from around the world and have a good time while in the virtual open world. These games can be quite addictive, and people often spend hours playing them. However, there are a lot of Avakin Life alternatives that you can also play at the comfort of your home while you connect with friends.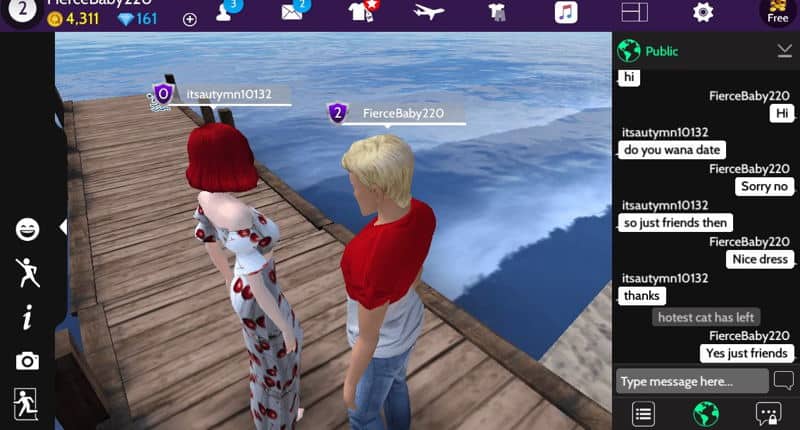 Today we will be going through the top best games like Avakin Life that you can opt for if you are looking of a social game with open world that is 3D or HD. Feel free to try out all the games to see which one works for you.
10 Best Games like Avakin Life
In 2004, both IMVU and its predecessor, Club Universe, came into being. Its original intent was to facilitate internet communication between individuals (and their private data). IMVU is designed to help users create their own virtual clothing, collectables and jewellery, design their own housing, and share their creations with the world.
It's a multi-channel platform with a variety of ways to become involved. When using social media platforms like Moodle, Facebook, or Twitter, you can choose your own custom URL. Make new friends or foes as you play with others. Unlike many games like Avakin Life, it offers monetary incentives to several player categories. IMVU is a web-based application that runs in your web browser and is free to use. There is no download or installation necessary.
SEE ALSO: Games like IMVU
Second Life is a 3D online virtual world that was launched in May 2003. The Second Life client is a standalone software application and not a web browser-based application. The Second Life client can be installed on a computer, tablet or smartphone. The Second Life client is free to download and use, and is available for Microsoft Windows, Mac OS X and Linux.
Second Life is an online virtual world developed by Linden Research and is a free-to-play online virtual world. The service allows its users to create their own custom avatars, which they can then manipulate through a wide range of body parts, which include heads, weapons, clothes, and accessories. They can then explore a 3D world which is populated by thousands of other users and their custom avatars, including real-life residents.
3. The Sims 4
'The Sims 4' is one of those games that you can play on your computer and also play on your mobile device without any hassle. The game has an active community and has been in existence for a very long time. There are a lot of activities available in the game and it has a very vibrant and lively community. The in-game currency allows the player to purchase items and even travel to different countries with their virtual character. The game is known for being a very realistic virtual experience and it is often the end result of a lot of hard work that the developers have put into the game. It can be played on PS4, Mac, Xbox One, Windows and more
The game is very popular in the social media world and has been turned into a TV show that has been running for a while. If you have played the game before, chances are that you will find it much easier to get into the game but if you are completely new to the experience, we suggest you check out the tutorial videos online before jumping into the game as this will make you excel in the game faster.
'Smeet' is a very interesting virtual life simulator that takes you to the city of Amsterdam. You start off with a very basic avatar and then you get to design your character's appearance and outfit. However, the game is not about dressing up but about making friends and having fun. The gameplay mechanics of the game are pretty similar to that of 'Avakin Life' but it supports both regular and augmented reality.  If you are looking for a real-life themed game with a lot of community interaction similar to Avakin Life, 'Smeet' is the one for you.
5. BlazBlue
BlazBlue is more of a fighting game that a virtual life but we added it to the list since it also have some element just like Avakin Life. In a world where the lines between reality and fantasy are blurred, a conflict between two teams of elite fighters known as the BlazBlue Duelists ignites. With the fate of the world at stake, the two teams of fighters must join forces to avoid an apocalyptic future. This is a very addictive game and it is available on a wide variety of consoles such as PS2, PS4, Windows, Android, Xbox and plenty of other consoles and mobile devices.
Woozworld is a creative exploration experience that offers players a platform to share their work and engage in social interactions with other players. It is one of the popular competitors to Avakin Life. The core mechanics of the game revolve around the creation of an 'image' or 'world' that players will interact with on a cellular level. With a wide variety of customisation options and technologies at player's disposal, the game can take many different shapes and forms.
Habbo Hotel is a very famous social gaming website. Habbo Hotel is a very popular virtual world where you can create your own avatar, socialize with your friends, meet new people, and do whatever you want. You can play this game online through your browser. If you want to create your own avatar, then you'll have to choose the gender, select a skin tone, and customize your clothes and hairstyle and make sure that you look how you want to look. There are so many other features of Habbo Hotel including Home Builders, Birthday Parties, and Shopping. You can pay your bills, use your SimCash, and purchase furniture and house items. With the online gaming feature, players can do all the activities in the game with other players. Before they get into the game, Habbo Hotel lets players register or log into the game to complete their tasks.
8. Hollywood Story
Hollywood Story is a beautifully designed and enjoyable virtual world life simulation game similar to Avakin life available on all major mobile devices. It offers a unique and wonderful gameplay experience on your mobile devices. The game begins when you choose your character and customize his/her appearance. It lets you have a fun experience by playing different roles in different settings. It allows you to enjoy your life as a fashionista, director, dancer, actor, athlete, or even a detective. The game includes a lot of exciting features such as customizing your character, dressing up your character, buying and selling clothes, and many more. The game is a great way to enjoy your life as a fashionista, director, dancer, athlete, or even detective. The game is available in mobile devices.
The game offers gamers a virtual experience where they can create a character using their own likeness and in a number of a different styles. Oz Online is a great virtual world and one of the best social gaming sites for those who want to meet new people and get acquainted with interesting people. The game is based on the concept of a virtual world where players can meet new people, make friends, and do fun stuff.
Have you ever come up with an idea for an entertaining game but didn't get the chance to actually implement it? Roblox is a website where users may make their own video games and invite their friends to play them. Your imagination is the limit when it comes to making your own thrilling games like Avakin Life.
Even better, you may utilize Roblox as a platform to show off your various ideas while having a great time with the game. Roblox also provides the option to purchase unique cosmetic enhancements that players have found to significantly enhance their in-game appearance. Since its release, Roblox has garnered mostly positive reviews, so you should enjoy playing it.