Making the Perfect Thumbnail with Thumbnail Maker App
Most people around the globe watch videos by looking at their thumbnails. The thumbnails provide an insight into the video and what exactly it is going to convey. There is no doubt that the virtual age has changed how people perceive things. The world outlook of people depends on visuals, and they comprehend things by looking at how things are presented. The thumbnails can be translated as a smaller version of videos.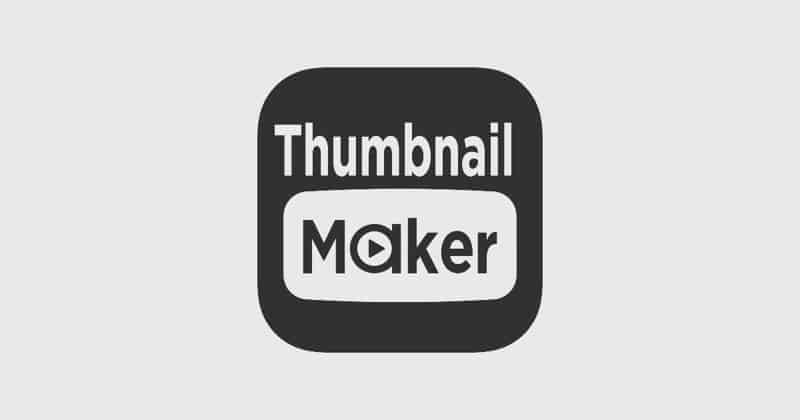 It is because they give an insight into a video and let the people know what it is actually all about. If you are into visual content sharing, then there are likely chances you would have an idea about the importance of thumbnails.
The videos these days are considered to be incomplete without attractive thumbnails. For that reason, you can use thumbnails to attract the targeted audience. However, the creation of thumbnails is quite difficult, and people find it quite stressful when they lack the required skills.
There are plenty of online thumbnails makers, which you can use to create stunning and attention-grabbing thumbnails for your videos. From web portals to mobile applications, these free thumbnails maker facilities let you come up with customized and personalized designs. With the assistance of these thumbnail makers, you would be able to create YouTube thumbnails for your videos. You need to mark the words that a good Thumbnail helps in getting a high volume of viewership.
Best Practices for Creating Perfect Thumbnails
While the creation of a video, a default thumbnail is automatically created. However, when it comes to video streaming platforms like YouTube, it provides the option to either create the thumbnail on their own or set a default that is chosen by the platform itself from the video.
There is certainly no doubt that the setting of a custom thumbnail is the most convenient option anyone can ever come across. It is always suggested that the creation of a custom thumbnail is essential in every regard as it helps you to interact and engage the audience with your brand. Below you will come across some tips to perfectly make thumbnails.
Use High-Quality Thumbnails Images
The quality of the images you use for Thumbnails determines the success of your audience's reach. Suppose you come across two videos on the same topic; one of those videos has a clear and high-quality thumbnail while the other one has a blurry image that is even hard to read; you would surely click on the one which is clear and more attractive.
Therefore, while creating images, make sure to use images of high quality. Along with that, the video thumbnail maker applications and web portals also provide premade templates to the users, and they are categorized according to the niche. You can use those premade templates as they are already in high-definition to create quality thumbnails.
Display a Face in Your Thumbnail
The human brain is designed in a way that it naturally focuses on faces. If the content is delivered by a real person, then the effectiveness of storytelling through videos is escalated to a whole new level.
The adding up of a human face on the thumbnail creates a sense of familiarity among the audience, and it also strengthens their view about your content. Therefore, while you are creating a thumbnail, make sure to add a human face to it.
Choose Image That Conveys Emotions
The stronger the emotions are, the stronger they will intrigue and draw impulse decisions. It makes the users watch videos, and they decide through thumbnails.
If your thumbnail is carrying intense emotions, then there are chances that you will be able to increase your click-through rate. Therefore, it is necessary to add play with the emotions of the targeted audience to get a strong viewership.
Thumbnail Maker – An Ease for Visual Content Creators
There is surely no doubt that creating an attractive thumbnail is a difficult chore. Before the inception of thumbnail makers, the task was highly laborious, and there was a need to hire dedicated designing resources for it. However, now the visual content creators have landed in heaven as the art of creating thumbnails has become easier.
You won't have to acquire any technical skills for creating a thumbnail for your videos. You just need to install any free thumbnail maker application. You will find different pre-made templates on youtube thumbnail creator. You have to choose the most similar template to your video or you like to add. Edit it according to your video and use it for your purposes. That's it!
End Words!
In the last analysis, the creation of thumbnails has truly become easier with the availability of thumbnail makers. Now, instead of spending your time on creating thumbnails, you would be able to spend more time on the content of the video for grabbing a loyal customer base.
In fact, the industry experts have given the verdict that thumbnails shouldn't be underestimated.
As it is always said that the first impression matters a lot, and thumbnails are the one that leaves a good impression on your audience. You also need to bear in mind that the future is all about visual content, and you need to step beyond your limits for standing out in the crowd.