Know about the Solar Solutions With Huawei Solar Panel
Are you worried about power losses? Do you want to shift to another sustainable energy solution? Empowering a bright future of energy for yourself is quite important these days and that's what solar solutions are doing for you.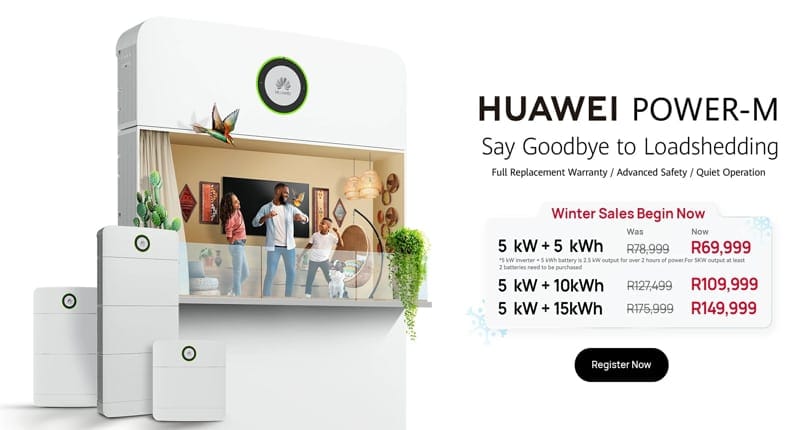 People in South Africa are looking for these solar solutions and Huawei is helping them in this regard. Huawei solar panel is empowering a bright energy future by embracing this solar energy. Let's find out what these solar solutions are.
An insight into Huawei's solar solutions
Huawei's solar solution is all about introducing and embracing solar energy instead of utilizing natural resources. Huawei's PV management system is recognized all over the world and now this system is being extended by adding solar inverters and solar batteries in it.
Huawei's solar solutions include the following things:
You can now buy cheap and sustainable energy to run all kinds of electrical appliances at home or in offices.
You can now help grow your business by cutting down the expenditures of electricity and power and earning a handsome amount of profit.
You can now keep your Earth's natural resources intact and safe by utilizing other sources of energy such as the sun.
You can now get an uninterrupted energy supply that will last 24 hours a day. This continuous energy supply is also bringing solar batteries and inverters for you to save this energy for later use. This is Huawei's solar hybrid solution that everyone is enjoying these days.
How Huawei's solar solutions are beneficial for you?
Huawei's solar solutions are beneficial for you in the following ways or for the things with which they are made.
Huawei's solar panels are made with easy and quick installation methods. These panels are not only easy to install but also, they give you a full replacement warranty in case you need it.
Huawei's solar solutions are meant for a continuous supply of energy that does not need electricity or power and you won't have to pay monthly power consumption bills. This would be your one life investment.
Huawei's solar solutions are made for their noise-free nature as they have quiet operations to keep your ears protected from unwanted and high-frequency sound or noise.
These solar panels are water resistant. So, you can install them on your roofs or outside your windows quite easily without getting worried about environmental happenings such as rain, fog, wind, or dust. All these things won't affect the actual functioning of your solar panels. Just make sure that you have installed them directly under the sunlight.
Such solar energy solutions are good for mankind as they are budget-friendly, sustainable, green energy solutions. They won't leave any harmful effect on your environment and your surroundings.
Conclusion
The solar solutions made by Huawei are regarded as the best ones for their full replacement warranty, advanced features, quiet operation, fire protection, water resistance, and flexible capacity to handle extra usage. If you are living in South Africa and want to get yourself availed of this opportunity then contact Huawei's customer's care store and get these solar panels installed at your place.