Gaming Industry in South Africa
The South African gaming revenue is just a fraction of the country's annual entertainment and media spend. However, mobile gaming is among the fastest-growing entertainment markets, with the best year-over-year growth rates. This does not come as a surprise, considering South Africa's high smartphone penetration rate.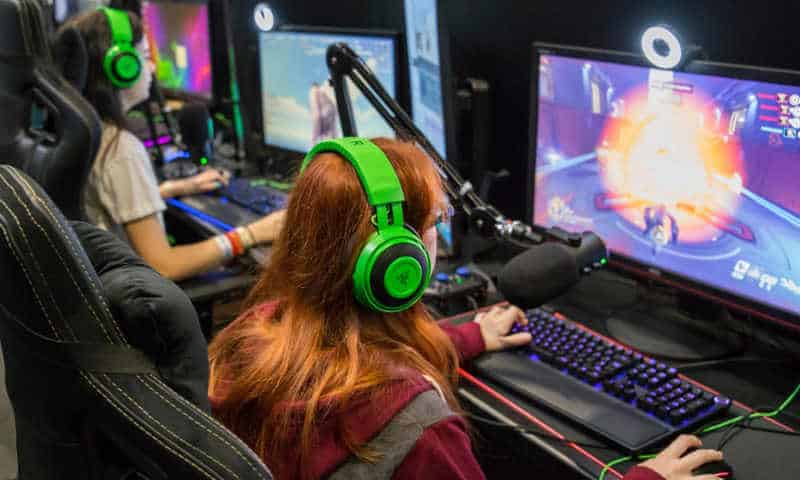 This article seeks to deliver detailed statistics and insights into the country's gaming industry. We have uncovered everything from revenue to gaming niches, mobile gaming, eSports, etc.
The SA Gaming Revenues Reached $290 million in 2021
In January 2022, Games Industry Africa released a report showing that SA generated circa $290 million in gaming customers' spending last year. By comparison, South Africa was Africa's leading gaming hub, with Nigeria following at $185 million, followed by Ghana at $42 million, Kenya at $38 million, and Ethiopia at $35 million.
The high gaming revenue was partly due to the booming market of online casinos in South Africa. Unlike their traditional equivalent, online casinos offer great convenience since players do not have to leave their homes for a casino gaming experience.
The report states that about 24 million South Africans (43% of the population) pay to play game titles. It also provided predictions for gaming trends in South Africa, with cross-collaboration between game developers being the current and most lucrative trend.
Number of Mobile Game Publishers in SA
There are well over 225 Google Play Store game publishers in South Africa out of the total 167, 219 game publishers on Google Play. Slightly less than 1% of the games published on the Google Play Store are South African.
Some of the leading South African game publishers include Wild Foot Games, Guinea Pixel, Distinct Media, Mosola Games Studio, iGindis Games, IdealTech.Online, SMART GECKO SOFTWARE DEVELOPMENT (PTY) LTD, JBC Interactive, Jacques Geldenhuys, and Bestmobs International.
South Africa as Africa's Leading Gaming Market
One 2021 study commissioned by Newzoo, a games analytics firm, and Carry1st, an SA gaming platform, revealed that Sub-Saharan Africa's total number of gamers stands at 186 million. That was a significant upsurge from 77 million gamers in 2015.
South Africa contributes to that number with 24 million gamers, making it the country with the largest gaming market in Africa, with circa 43% of its population involved. This market has been attracting gaming investors to South Africa, hence boosting the country's overall gaming industry.
The numbers are expected to keep growing, especially due to the explosive mobile gaming niche in South Africa. The inflow of more investments into the South African Gaming market is also set to boost the country's gaming revenue.
Carry1st, one of the top South African gaming startups, announced that it had managed to raise and invest $2.5 million by May 2020. The capital raising drive was facilitated by CRE Venture Capital, which has been in the lead to support in-game publishing across Africa.
Top Game Development Studios in South Africa
Game developers play a significant role in the growth of the SA gaming industry. The best developers understand exactly what players are looking for in video games. Below is a list of the best game development studios to check out in South Africa.
Whimsy Games: This is one of the leading game developers in SA, known for treating every game genre with a unique design and development approach to turn ideas into real-life realities. The developer is also popular for exceptional customer services based on trust, transparency, and quality.
Kagiso Interactive: Ideally, the best mobile gaming supplier. The company has lived through the wild west days and therefore experienced on what it takes to survive the competition and thrive. Kagiso works with some of the most innovative gaming companies globally.
AntiReality Studio: This developer specializes in designing and developing virtual reality, augmented reality, and mixed reality-powered games. The company has been working on experimental apps, games and campaigns for brave South African gaming companies.
Celestial Games: As one of the pioneers in the South African iGaming and eSports market, Celestial Games offers one of the best gaming experiences. The company was founded in Johannesburg, SA, in 1994 and launched two successful PC titles, The Tainted and Toxic Bunny, before taking a short break. The developer returned with an HD remastered version of Toxic Bunny and has been working to boost its momentum since then.
Thoopid: The studio was founded in 2013 by a team of avid gamers with award-winning experience in designing, developing, and marketing games. Based in Cape Town, Thoopid is dedicated to spreading its gaming masterpieces to the world. Essentially, Thoopid © is a mobile gaming firm, but it's also known for merchandising socks and toys.
The Growth Potential of the SA Online Gaming Industry
The global gaming industry had about 2.3 million consumers in 2018, with a consumer spend of $138 billion. The South African gaming market is still small and young compared to the global market.
However, a 2018 report by PWC revealed that the online gaming sector is a success story in the SA media and entertainment industries. In the past, participation in online gaming was restricted to individuals who could afford to purchase costly PCs and gaming equipment.
That is no longer the case, thanks to the rise and growth of mobile gaming. Today, you can engage in iGaming activities via your smartphone, hence drawing more South Africans to the online gaming sector.
SA's Serious Games
The South African government is taking the online gaming sector seriously, as revealed by a 2019 report by the SA Department of Arts and Culture. According to the report, gaming overlaps with other sectors such as film and education.
As a result, SA companies have begun developing "serious games," which are meant to be informative and entertaining. The aim is to educate the gamers while still dealing them a thrilling entertainment experience.
While this is a novel and innovative idea, there still lacks sufficient research to show its efficacy and efficiency in the long run. That notwithstanding, serious games will still contribute to the growth of the already fast-growing online gaming sector.
Conclusion
The South African gaming industry is witnessing exponential growth, especially due to the mainstreaming of the online gaming sector. As more South Africans get access to smartphones and a fast internet connection, the sector is set to keep growing. It is no secret that people are looking for new and convenient ways to kill time, and mobile gaming offers exactly that.