Bluelight.inc CEO unveils current achievements and plans
After introducing Bluelight.inc's game mechanics and mascots, Crypto.news decided to find out what creators are up to. We interviewed Andrew Moroz, the project CEO, to discuss the hottest trends of the Play-to-Earn industry, what the game has to offer for players right now, and what to expect in Q3-Q4 2023.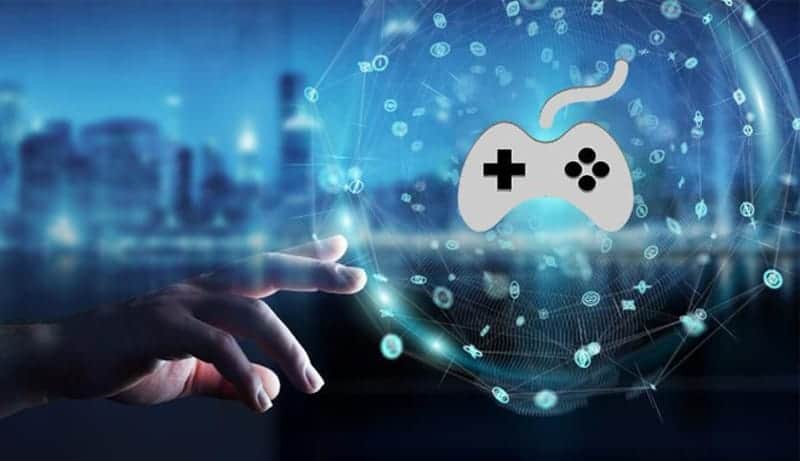 Andrew, nice to hear from you again! I'd like to start our conversation by discussing the current trends in the blockchain gaming industry. What are they?
Hello! Blockchain gaming and Play-to-Earn industries are evolving by leaps and bounds, so it's vital for new projects to deliver what users are expecting. I see the future of P2E and blockchain games driven by a synergy of technologies.
But the first trend I'd like to highlight is the focus on gameplay. The playablity of Web3 games did not reach to the level of conventional games due to the excessive focus on financialization through NFTs. Next-generation blockchain games put gameplay optimization on the pedestal, so they are more likely to live up to user expectations. Instead of merely providing another means of earning tokens, developers should make their games deliver engaging experiences.
In contrast to endless P2E games, a limited number of AAA games are being published on the GameFi market with some delay, but it is fully justifiable thanks to their outstanding gameplay, stunning visuals, and original storylines.
For any game, it will be crucial to attaining a balance between player awards and long-term profitability since investors like stable economies. As time goes on, game development businesses must place more of a focus on building a robust economy than on portraying the game as a means of earning money for its users. The economy of a game will grow more smoothly and stably if players don't anticipate as much in terms of rewards.
The importance of NFTs in play-to-earn economies won't change. NFTs often represent in-game items that may be bought, sold, or traded online, for example, characters, weapons, and skins. I think, though, we will witness more applications for non-fungible tokens.
Also, the mobile game business may offer players a better experience with AI. Mobile applications will offer gameplay that is accompanied by realistic scenario developments and top-notch visuals, much like full-fledged PC games.
Lastly, metaverses stay a sweet spot for marketers. Expect to see loud names in virtual worlds – industry giants won't miss a chance to get advertised in crowded places, even if they exist online.
What has been done so far, and what is Bluelight's current stage of development?
Since the beginning of 2023, we have enhanced and improved gaming mechanics. Closed alpha testing is now underway, we are preparing for the beta version. Besides, new partnerships are on the horizon: we expect to collaborate with notable NFT artists and other blockchain projects.
What's next? Players will be allowed to freely access the game without applying through forms in the future beta version. Both the collectible card game and the tycoon mode will be available.
Do you use $KALE token in the game? Where can it be bought and what are your further plans for the coin?
Currently, you can buy $KALE on Cryptology exchange, and we plan to list it on major centralized exchanges, which may considerably boost project growth. So far, $KALE is not used as a reward at the closed alpha stage. Once we launch the beta version, players will be able to earn and spend $KALE to improve characters, buy offices and equip them.
Let's dwell upon modes & mechanics and discuss the value of the game.
The ultimate goal of the game is to complete hundreds of tasks, earn tons of $KALE and build a business empire. Mechanics differ depending on mode. In the Collectible Card Game mode, players need to complete tasks by managing their card decks – it requires logic and strategizing. In the Tycoon mode, users will be able to buy and equip offices, improve characters, assign workplaces and navigate through the Bluelight metaverse.
Bluelight.inc is different from many Play2Earn games – it could rather be characterized as a blockchain-based free-to-play game. Players will need to build strategies, be able to assign the right specialists to complete certain projects and make sure to cover employees' needs. Not only can they enjoy engaging gameplay, but also can earn crypto rewards without compromising the experience.
What are Bluelight's plans for Q3-Q4 2023?
Bluelight plans to launch the beta version in a testnet to check all game mechanics. Once it gets polished, the beta version will appear in the mainnet. Aside from that, we plan to roll out a Smart Chain/Ethereum bridge, our official marketplace, and the first NFT collections.
Meanwhile, users can try the alpha version of the game and keep tabs on project news on Discord, Telegram, and Twitter.