Choosing a Gaming chair
Each piece of furniture has its own functional purpose, which is associated with characteristics and design. For example, in a rocking chair you can sit down with an interesting book, in a soft comfortable chair you can watch a movie, and in a gaming chair, you can play or work at a computer.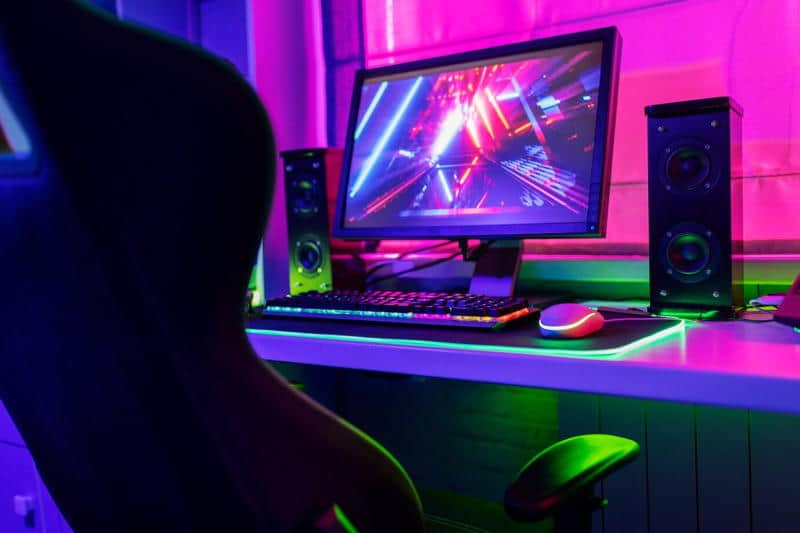 Increasingly, users are choosing a gaming chair to organize a computer space at home or in the office. Let's look at what makes such models good, and also how a gaming chair differs from a standard office chair.
Characteristics of a modern gaming chair
Manufacturers of gaming furniture offer a wide range of models with different sets of functions and design features. As a rule, a good gaming chair has the following characteristics:
The anatomical shape of the seat, which takes into account the physiological characteristics and follows the contours of the body, provides comfort and supports the spine. The anatomical chair helps to keep the correct posture, unloads the muscles and the musculoskeletal system, and promotes normal blood circulation.
High-quality models include a lumbar cushion that prevents lower back pain, as well as a headrest that allows you to relieve tension from the cervical region.
The gaming chair can be customized to your own needs – physique, comfort, features of the game, or work. Office also has similar mechanisms but in smaller quantities. Models for gamers have a wide range of settings: you can adjust the backrest, seat height, headrest and armrests, seat depth, rocking stiffness, etc.
Thanks to high-quality components, the gaming chair is able to withstand the heavy loads that are possible in the process of gambling. The frame is made of durable metal and is designed for weight up to 120 kilograms.
What is the difference between gaming chairs and office chairs
A specialized gaming chair can be distinguished from an office chair even visually. The design of such models resembles a cross between a typical office chair and a sports car seat. I must say that it turns out a very convenient combination.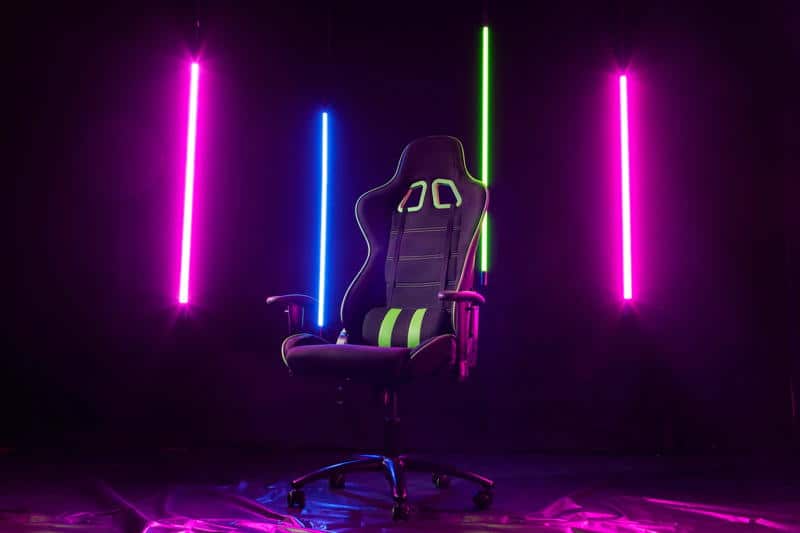 In addition to appearance, a gaming chair differs from an office chair in design features, dimensions, wide functionality, and price.
The gamer can lean back on the back of the product between games or lock the backrest into position. Modern manufacturers offer many models with special massagers that relieve muscle tension and normalize blood circulation.
Thanks to the support mechanism and additional functions, the gaming chair can be used around the clock. In contrast, the office model is designed for 7 – 8 hours of work at the computer per day. This difference should be taken into account when choosing: if you will work or play less than 7 – 8 hours a day, you can take a regular office model, and in other cases, a gaming chair will be the best option. Moreover, this applies not only to gamers but also to programmers, web designers, copywriters, streamers, and other professionals whose activities involve prolonged work at the computer.
Where can I buy?
You can profitably buy a chair for a gamer in Almaty through our Moon store. Qualified consultants will help you quickly select the model that suits your needs, within the allocated budget. Call us right now and order the necessary goods at competitive prices with delivery in Kazakhstan!