Latest Youtube vanced android app free download 2021
A lot of people love the Youtube interface and navigation bars and some are even used to it. However, what most people complain about are those annoying ads. Youtube vanced is the solution to those annoying adverts as you will see no ads once you get this app.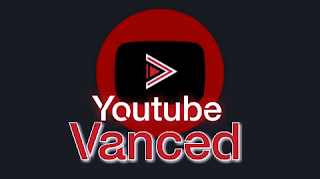 If you don't want to opt for another third party app that provides video with no ads and you always want to use youtube app with no ads, then this is the right article.
If you are still wondering what this app is all about then check this below.
Related article:
Download Mod Voot app
Download Mod Netflix pro
Download app to watch live sport matches on iOS and Android
How to download Youtube video
What is Youtube vanced?
In simple terms, Youtube vanced is a modified app of the official and popular youtube app. It is an AD free app developed by xda Developers. It has the same interface as the normal youtube app with ads as the only observable difference is the ads. The only issue with vance is user may find it difficult to sign in but not to worry we will use MicroG to override to situation.
We will expand more on MicroG in the download section.
However, the normal youtube provides an AD free situations but only to users who subscribe and upgrades to the premium versions and if you are a user on low budget and you want to use an Ads free youtube, then Youtube vance is what you need.
App information
App name: Youtube Vanced
App type: Mod apk
Download size: 66MB
Latest version: 15.05.54
Last update: October 2021
Developer: XDA Developers
How to Download latest Youtube Vanced app 2021
Download youtube vanced for your device. If your device is rooted or not rooted the appropriate download links are below;
▶Root device
How to install Youtube Vanced on android device
Before you install Vance navigate to Settings on your device, Security then to unknown source, tick the box
to enable Installation From Unknown Sources
Then proceed to Install youtube vanced
Download MicroG from here as this app helps Vanced users to sign in.
After downloading, install MicroG and exit, no need to launch it.
Launch Youtube Vanced you installed and sign in
Follow the sign in procedure and you should be Ok
You may then start watching video for free with zero annoying ads.
People also asked:
Is Youtube vanced available for iPhone and iPads?
For people who want to use this app on iOS devices, am sorry to tell you that, this app is only available to Android users for the main time.
How do I solve sign-in problem on Vanced?
For those with sign in and login issues, I suggest you read the guide on installation above as how to download and install MicroG that enables you to sign in have been discussed
If you have any issues with the above steps, or questions don't hesitate to use the comment section below. Also share this article to your friends who would like to use Youtube vance using the share buttons below.
#Never give up…….Giving up is meant for cowards