How to activate MTN free browsing using Stark VPN Reloaded
It has been a long time since we released new free browsing cheat, so today I bring to you Stark VPN Reloaded. Although 24clan pro is still working as well as tweakware and Psiphon, yet we are here today with Stark VPN Reloaded as it also works like magic.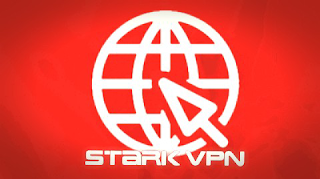 This MTN free browsing cheat works for Nigeria, Ghana, South Africa (SA) and all other country using MTN network, so you can browse with 0.00kb and no airtime for free. In this article, we will guide you through the entire process to pull off this browsing trick this March 2020, so make sure you read to the end.
This is a penny less trick as you are not required to pay anything, no airtime needed and no subscription is needed as well, you can utilize this free data on any device ranging from Android devices, tablets to even PC. You can share other devices via the use of hotspot, it is as easy as that.
Although, there are limitations, the data you are gifted might be much but it is worth it as you can chat and browse the internet with it but not with heavy download.

Read this;
Whatsapp Groups you can join this year
GLO browsing cheat with no VPN 2020
Free browsing using MTN http injector config file
9mobile Free browsing cheat using TLS tunnel VPN
Requirement for MTN free browsing with Stark VPN
Android device
MTN sim with no active subscription or airtime
Stark VPN app (download link below)
Settings for MTN free browsing cheat on Stark VPN Reloaded
First download the Stark VPN Reloaded app from here
Launch the application
Click on Tweak
And finally click on 50MB
Click on connect and it should connect within some seconds
Then here you go, you can now start your free browsing without paying a dime, this cheat still works so better start using this free internet trick this March 2020 as it is still blazing. As said earlier, this cheat is capped at 50MB so it will only be ideal for chatting and soft web surfing which means it cannot be used for heavy downloads.
That is all we have for you today, feel free to use the comment box to share your thought and do share your friend this article by using the share buttons below.
#Never give up…….Giving up is meant for cowards