Print JAMB admission letter for UTME and Direct Entry
When you write JAMB and you passed with good grades, what is the next thing? Of course you must have also complete your post UTME exercise, the next thing is to print your JAMB admission letter.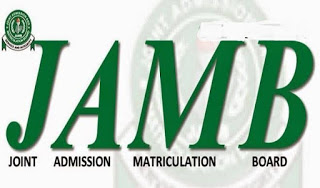 As to the question "when will JAMB admission letter be out?" We are happy to tell that JAMB admission letter is available for printing. So if you sat for JAMB this year or even if you have been in school already maybe you were admitted in the previous years and you need to get another copy maybe you misplaced yours, don't panic yet as this it the solution to your problem, ensure you read to the very end.

You can also read;
New year wishes for family and friends
Since the JAMB portal is now open to institution aspirants to get their admission letter, whether you are a UTME or Direct Entry candidate, you will still need to print your admission letter, so to make things easier for you, we will guide you through the process of which you can print your JAMB admission letter without any stress.

What is JAMB admission letter?
In simple terms, it is a letter offered to candidates who wrote JAMB exam, passed with good grades and are offered admission into the institution of their choice.
It is a letter that shows you have been provided admission based on merit. You need to print this letter since the school admitting you will request for it, and you will also be needing it in future for graduate confirmation and NYSC processing.
Before you proceed in reading this article you need to check your admission status as this is important before you proceed with the printing of your admission letter.
Please note that: JAMB admission printing starts when your school of choice start the release of admission lists, so if you get an error message from the JAMB website, check if your school have start releasing admission lists.
Can I print this letter using my Phone?
You should also note that you can do this your self if you are on low budget provided you have a laptop or at least an android or iPhone. You can complete the process right on your device, download your letter in pdf format and then print. So just follow along. Make sure you are using Chrome browser or any other good browser (opera is not allowed), click the 3 dots at the right hand side of your screen, scroll down to DESKTOP SITE or DESKTOP VIEW on some browser. You can then proceed with the following steps
Procedures to print JAMB admission letter
• Login to JAMB website here
• Click on the option "Admission letter printing"
• Click on "Proceed to Login".
• Login using the Email and Password you used to create your Jamb profile.
• You should then be able to see your JAMB dashboard.
• Locate and click on admission letter under services
• You should then see a payment confirmation page
• You will be charged N1000 to print your admission letter.
• Tap on continue to payment.

Choose a payment option, you can pay via remitta or mastercard. (Note you can pay with the use of atm card or bank deposit)
To pay using your ATM card, you scroll to the field where you have the payment method, tap CARD, fill in your card details and submit.
Confirm your payment and wait for a little while for your payment to be acknowledged
• OR if you are paying in cash follow the below process
And if you are making payment by bank deposit, click on BANK BRANCH, click on submit, download and print invoice, then proceed to bank to make payment.
• After your payment has been confirmed you can now proceed to print admission letter
• And that is all
If you have any problem with any of the above please do let us know, if you also have question or feedback do use the comment box below.
#Never guve up……..Giving up is meant for cowards