Delete or remove your Netflix account with ease
Just recently we dropped a post on how and where to download the Netflix app to override the subscription and watch videos for free and we also notice some people are having a hard time on how to delete Netflix account or user profile, so in this post, you will learn the steps on how to do that and we will do that in a way you will understand with ease.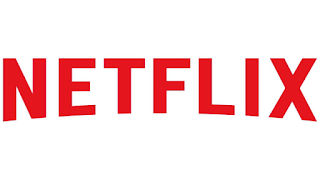 However, Netflix allows you to share an account with five users of which you can share with friends and relatives.
Along the line, you might loose interest in sharing your account with any of them and wish to delete them from your account.
We have also grouped this article into parts depending on the device you use for the Netflix app. So scroll to the device you have and follow the processes, the following steps will guide you through the process so do follow the entire procedure with care.
You may want to read;
How to solve overheating on laptops
How to do a system restore
How to revive dead or weak laptop battery
How to fix error when playing vidmate downloaded video
How to fix could not complete request in Photoshop
• For Android device and iPhone users
To delete a Netflix user profile on Android and iPhone, it is so easy, just follow the below steps and you should be okay.
Launch the app on your device
Login into your account
Navigate to profile choosing screen
Just tap edit at the top right corner of the screen
You should now see a pen icon on every account
Click on the pen icon on the profile you wish to remove
Tap on the delete
So you should now be able to remove to profile with ease
• For PC users
You own is a little different that of Android and iPhone users. To delete or remove Netflix account profile, follow the below steps;
Open your web browser and visit www.netflix.com
Login to your account
Select your own profile
Tap on the icon at the top right corner of your monitor screen
You should see a list of options, click on profiles
Locate the profile you want to remove
Click on the pen icon
search for the delete option and you are good to go
• For other Streaming devices
If you do not possess any of the discussed devices above your device should then be in this category and this include smartTV, game consoles or any other streaming devices.
Follow the below steps to delete user profile using the device in this category;
Run Netflix app on your device
Navigate to profile selection page
And again there should be a pen icon.
Click the pen icon on the profile you will like to remove
Locate the delete option and click on it.
Do this and you should be okay.


How to clear or delete History on a Netflix profile
To delete watch and search history, the above procedure should solve it, once a profile is gone so does its history and search lists.
I hope you got it right if you follow the guide in this article you should be good to go.
Do drop your comment if you have any question or feedback in the comment box below.
#Never give up……….Giving up is meant for cowards