Free internet using 9mobile Http Injector config file 2020
Free internet trick have been somehow scarce these days but we always have you in our mind that is why we are here with this new hot Http Injector cheat via 9mobile.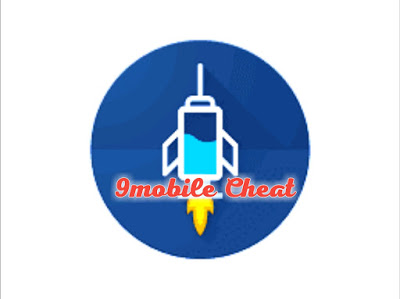 [the_ad id="2088″]
Recently, we released a Http injector config file for Airtel and MTN ehi file and today we are here with that of 9mobile. This is a cheat that is currently working and you can't afford to miss this, if you are familiar with Http Injector VPN then you would know this is one of the most consistent and sure free internet tweaking app, right in this article you will learn how to setup the cheat and have access to the EHI Config file to get your free browsing started, this time you will get 2.2GB which you will be able to use for a period of a month.
Read also;
Free internet on all network with 24clan Pro or 24clan Green
MTN Free internet using Tweakware VPN
Free internet with Psiphoon VPN
[the_ad id="2125″]
However, you should be aware that this particular trick on 9mobile requires a little subscription to get the cheat working, don't worry the amount is just a token, we will discuss that later in this article below. But before that here are what you need for the Http Injector free browsing cheat on 9mobile.
Requirement
Your Android Device
Your 9mobile sim
Http Injector app and Config file
How to activate free internet on 9mobile via Ehi config file
• Download Latest Http Injector apk file from
here
• Download the 9mobile Ehi config file from
here
• You are required to do a social media subscription which will cost you only N350, by dialling *200*3*3*2*3#, this is valid for a month.
• After successful download of both the apk and config files, go ahead and install the app.

• Launch the app, and locate and click on the icon that looks like a file with a fold edge at the right hand top corner of the interface to import the downloaded 9mobile ehi file.[the_ad id="2125″]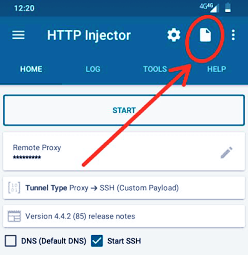 • Find and import the ehi file, here the config file should be in the download folder on your phone, find it and import.
• Tap Start to connect, it should connect within 4 to 10 seconds.You should be aware that your browsing experience might not be fast like a rocket but we are currently working on it to make it more faster.
You should also not that the config file expires by 26th of
2019, so do yourself a favour and start using it before it expires.[the_ad id="2128″]
Don't be a selfish fellow, use the share button below to share your friends. If you have any questions or feedback, do use the comment box below.