MTN browsing trick using Http injector EHI configuration file
Always want to stay online, but no data? Then this is good news for you, today, for MTN users I bring to you Http injector config file, you can use this app to do your free browsing as it offers MTN 0.0KB along with its config file.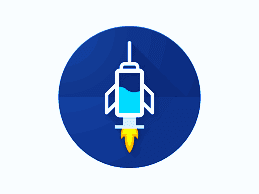 So, in this article you will learn how to download, install and implement Http injector and its config file. Don't worry if you have no basic knowledge about tweaking or setting up the app, we will teach and guide you on how to go about so you don't have to go through any stress.
However, if you use 9mobile, you can
click here
for how to activate the cheat on 9mobile.
From the config file you will have access to free 1GB data of which you can use on any device this April 2020, you can download you heavy files, non-stop Internet surfing and you can as well use it on your PC and on multiple devices. However, this free Internet trick will be ideal for mPulse users and it will also require a little subscription from your own end, we will discuss all these in the article.
Requirement
1. Your Android device
2. MTN mPulse 3G or 4G sim card with no Airtime and data
3. Ensure your sim is empty of airtime or data as it may be deducted if you have any.
4. Http injector Configuration file
How to setup Http Injector for free internet cheat
Below are the download links you need for the free internet trick:
Download update https injector apk app here
Download MTN config ehi file here
Migrate to MTN mPulse tariff plan by dialling *344*1#.
As we have said earlier, this will require a little subscription.
Subscribe for the mPulse 1.2GB for N150 monthly bundle by dialling *344*2*1*2#, you can as well choose other data plans from mPulse as well.
You can also read on;
List of working free browsing tricks
Glo free internet for 2020
Tweakware vpn free browsing cheat for GLO
Free browsing Via Stark VPN reloaded
MTN Free internet cheat using Psiphon handler
How to Import Http injector EHI config file for MTN free Internet
After successful download of both the apk and config files, go ahead and install the app.
Open the app, and locate and click on the icon that looks like a file with a fold edge at the right hand top corner of the interface to import the downloaded ehi file.
Next is to find and import the ehi file, here the config file should be in the download folder on your phone, find it and import.
Tap on connect to finalize the process
You can now start this browsing cheat and you should also know that this is a VPN app so you can also enjoy browsing anonymously.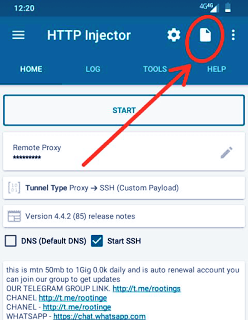 How to use MTN cheat via Http Injector with PC
Will you like to utilize Http injector on your PC? Then continue reading;
All you need for this connection with your PC is PdaNet.
What is PdaNet?
PdaNet+ is an tunnelling VPN connection app which enables you to share your mobile data with your PC easily and you can accomplish this with the use of USB Tethering or WiFi Hotspot.

How to connect PdaNet+ with your Device and PC
• Download PdaNet+ on your Android device and on your PC here.
• Install your downloaded PdaNet+ file on both device
• Navigate to settings on your android device, From the developer option, click on enable USB debugging.
• On your PC, in the task bar there should be an icon pinned in the notification area, right click the icon select the option to which you which to connect and start using Http injector VPN free data on your PC.
We are also working on config files for GLO so that you can use it on HTTP Injector and we will post them here once they are available but before that time you can enjoy the cheat on MTN.
That is all we have today, on Http Injector config file for MTN this April 2020.
Don't forget to share your friends this post by using the share buttons below.
#Never give up……Giving up is meant for cowards