MMM returns with 50% profit in June 2019
The famous ponzi scheme Mavrodi Mundial Moneybox "MMM" is back again but this time they made a promise to provide participants with 50% of their investment just like how the quick money multiplier scheme once did in recent times.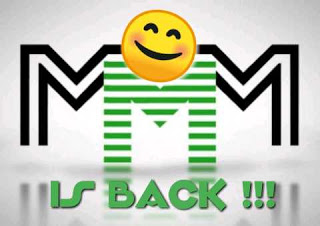 The duration of the so called
Get Help "GH"
as participant like to call is is 30 days, this is the duration of which participant are paid upon investment i.e
Provide Help (PH),
it is still the same as to how the the scheme was run in recent times. People who are familiar with the ponzi scheme would understand.
MMM did shut down in April 2018 after the death of its pioneer Sergei Mavrodi, however the scheme was revived globally since January 2019, and now the scheme is back in Nigeria this June 2019 with lots of promises.
This time you obtain 50 percent on all investment i.e every time you provide help.
You can also read on;
How to join Loom Ponzi schemeFree browsing cheat via Samsung Max VPNMTN cheap data plan 4GB for N800Earn up to N50,000 from YouGov online surveyHow to start making money on Instagram
According to the announcement on their website it was posted as thus "Like sunrise in the morning , MMM Cooperation set the pace on the 22nd of January 2019 all over the world. From negligence by many to fear of unknown by prospective participants at the beginning; we are were we are today being most populous platform all over the world with 6MILLION participants all in space of 4 months."
However, we have been receiving questions like;
Is MMM back?
Is MMM back in Nigeria 2019?
Is MMM still paying?
How do I get my previous investment back on MMM?
And lot more questions
But all questions will be answered in due time however, you should know that due to the fact that the ponzi scheme crashed in 2017, resulting in the loss of huge amounts of money belonging to over three million Nigerians in 2017 a lot of people have lost faith in the ponzi scheme and you should note that , the Securities and Exchange Commission (SEC) has warned Nigerians against online ponzi investment such as Loom and the likes and MMM is no exception.
But from our research and reports we get we discover that some people have been paid from both Loom, MMM and other ponzi schemes therefore the decision is yours to connect or join.
But you should know that you join or invest at your own risk
A prominent user or admin and have took to his twitter to express his mind and to create awareness to interested people to join their whatsapp group, see tweets below👇
Great News……MMM is back and better!

What we have all been waiting for is back
supporting over 170 local different countries and is peer to peer
re-launched Janaury 2019. Provide Help (PH) and Get Help (GH) Now!
For more infor join our whatsapp group:https://t.co/deC8ndNuKP

— Guider Tee (@TeeGuider) June 21, 2019
So if have any questions or feedback please do use the comment box, if you like what you read you can share the good news to your friend via the share button below.
You should remember you join and invest at your own risk
#Never give up……..Giving up is meant for cowards