Jamb cut-off mark released for 2019/2020
Did you writte JAMB for the year 2019? Then you must have seen your result however the cut off mark for the schools of your choice have also been released.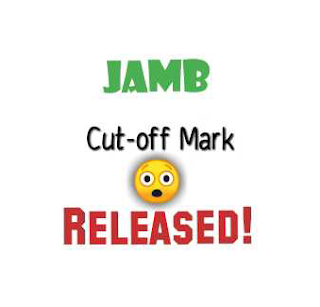 During your registeration you must have chosen intitutions like University, Polytechnic, Monotechnic and College of Education, you should also be aware that the JAMB cut off mark for the various institutions you have chosen differs from each other. Your score as the agregate you had from the JAMB you wrote will determine your eligibilite to the institution of your choice therefore, you should understand that if your score is low for the institution then you should know you don't have the eligibility to write their post UTME or post Jamb as most people will call it.
You should also note that Joint Admission and Matriculation Board (JAMB) has also given permission to any institution who wish to raise their own cut off mark above that of JAMB released requirement, but the general cut off mark will be discussed in this article and if there is any adjustment in the cut off mark of any institution we will post them on this website, so stay tuned.
JAMB cut off mark for Institutions
One of the most frequently asked questions (FAQs) we get on daily basis is "What is Cut Off Mark For My Course?' But you should know it depends on the school of your choice to offer you admission and all you need to know at this point is that you are eligible to write their Post UTME or Post Jamb once you reach their cut off mark that will be discussed below.
Demogist correspondent confirmed that these decisions were taken at the 2017 Combined Policy Meetings on Admissions into Tertiary Institutions in Nigeria which ended on Tuesday, August 22 and the conclusion for the meeting are as follows;
Universities
Minimum of 160 or above as the national minimum JAMB score for admission for the year 2019 into public universities and 140 UTME score for private universities.
Polytechnics
For public polytechnic, 120 JAMB agregate score was confirmed and 110 score was approved as the minimum for admission into private polytechnic.
Colleges Of Education
For colleges of edication (COE) the minimum UTME is leveled at 100 for both public private COED.
Like we said earlier, Institutions might increase their own cut off mark if they wish, but be rest assured we will update you on institutions who increased theirs, so bookmark our site to get check for updates.
If you have any questions or feedback then make use of the comment box, you can also share your friends by making use of the share button below.
#Never give up………Giving up is meant for cowards