Airtel India Free browsing via Psiphon VPN app
Namaste! To my Indian friends, today I bring to you the latest free browsing cheat as you may call it this July 2019, Psiphon settings and tweaks to get you to start doing unlimited browsing on Bharti Airtel in India, it works like magic and I bet you don't want to miss this.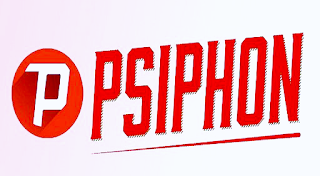 If you don't have an Airtel sim, I will advice you to get to the nearest shop and get your Bharti Airtel sim today as you get to start browsing for free and you can download Bollywood movies and enjoy, you can also do other heavy downloads and internet surfing however if you are an MTN user you should probably read this instead. Just keep reading as we guide you through how to set up Phiphon vpn pro to enable you browse for free on your Bharti Airtel line.
You can utilize this free data on your Android, iPhone, tablet, MacBooks and PC and any other device you may have, you can also use it on multiple devices with the use of Hotspot.
You can also read on:
Free browsing cheat on 24clan VPN on all network
Free browsing on Tweakware VPN
Free browsing on Hammer VPN
Browsing cheat on Stark reloaded
The most amazing fact about this Psiphon vpn cheat is that you don't need to have any airtime on your Airtel line or any active subscription whatsoever, so hurry up while this opportunity lasts.

What is Psiphon VPN pro all about?
Of course you might be wondering what Psiphon handler is all about, well you can describe the app as a VPN app which help people bypass restrictions on web pages, help to safe guard your data while surfing the net, it helps you to browse anonymously and also some tweaking to get your browsing experiences without any interference. You are allowed to access and modify your settings to your taste. The app also allows you to unblocks all blocked internet services.
Note that: there are a lot of Psiphon apps all around which include different versions and MOD app but the one you are to use will be discussed soon.
You can as well use other tunnelling applications if you know your way around them but if not, follow this guide to the very end. I have provided settings that allows you enjoy free Internet access on your Bharat Airtel thanks to some special proxy servers configured on Psiphon.
Requirements
Airtel sim card
Android smartphone, tablet of PC
Psiphon Handler VPN app
Settings for free browsing via Psiphon VPN
• Download and install the apk file here
However, if you intend to use yours with your PC click here to download Pdanet
• Launch the VPN app and carefully input the below settings
Remove port: Check box it
Proxy type: Real host
Custom Header: X-Online-Host
Proxy Server: 180.179.108.50
Real Proxy: No Proxy
• Now tap on SAVE to apply your settings and then CONNECT.
Your VPN will connect within seconds and there you go, the world of free browsing is now yours, you can download anything as far you have a good network signal.
How To Setup Psiphon VPN On PC
To use this Airtel India free browsing cheat on your PC this 2019 you need PdaNet app (link above) download it, on your PC as well as your Phone, you can then connect them using USB cable or Wifi depending on your preference.
If you have any question or feedback then make use of the comment box below and you can as well share this post with your friend via the share button below.