MTN unlimited browsing cheat via HeaderTun VPN app
Free browsing cheats is always out even if one is blocked, you will always get another one, today HeaderTun VPN is what we will be discussing as it offers free browsing, so don't panic if you have been using another free cheat from another VPN app which have been blocked.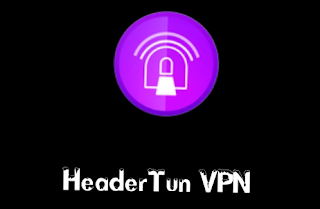 HeaderTun vpn is here to save the day and get you rolling so just read carefully as we will guide you through the steps to activate the unlimited browsing on your android device.
You can also read on free browsing via;
MTN Http Injector and 9mobile Http Injector with config file
24clan VPN MTN unlimited data
Glo Tweakware VPN
Glo latest wotking cheat 2020
What is HeaderTun?
HeaderTUN VPN is one of the best tunneling app, it is light weighted, since it is a VPN app it also permits you to browse on a secure connection and also helps you browse anonymously, it is also used for various free browsing tweaking.
The unlimited browsing we want to talk about here does not require you purchasing airtime or subscription, it absolutely free and if you have no basic knowledge of how VPN app works and how to set it up, we will explain to you in details so you don't stress your self. So lets jump right in to it!
All you need
• An android Device
• MTN sim card (no data or airtime needed)
• HeaderTun VPN app
How to activate free browsing on HeaderTun VPN app
• Download HeaderTun tunnelling app from here
• After downloading l, installing the app
• Once you are through with the installation you can then continue with the following settings;
Tap on Stealth setting and then turn it on
Then proceed with the following
Connection Protocol: TCP
Connection Port: 8080
Connect via Parent Proxy: Don't enable
Custom TCP/HTTP Headers: Enable
Host: https://apps.mtn.com
Request Method: Get
Injection Method Normal: Normal
Reverse Proxy: Yes
Generate and click on save to activate your settings
Now click save in the "Stealth Settings".
Once you are completely through with the above settings you can therefore tap on the "Connect button". You should be connected within seconds ans that is all. Feel free to share your friends as this could also be useful to them.
Do use the comment box if you have any questions or feedback. Thanks for reading.
#Never give up…….Giving up is meant for cowards