How to register for Npower recruitment 2019 / 2020
Looking for employment? Npower is here to empower you and keep you doing something with their new recruitment this year 2019 . Well, we understand employment is scarce today but as a graduate, you can't depend on your parent, guidian or spouse for long you need to find a job or a means of gathering money to start your own business.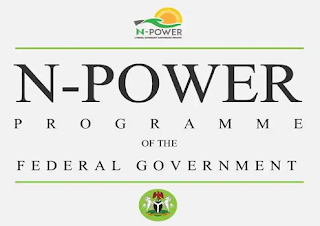 Right here is a guide on how to apply for NPower 2019 recruitment exercise. Perhaps you are in one way or the other interested in registering for the proposed upcoming Npower programs, then you are definitely reading the right article.
You can access the registeration form online, and follow this steps on how to go about the recruitment exercise. It is no longer news that Npower is a skill and knowledge driven program, designed for young school leavers. The program was introduced to help reduce the rate of unemployment and ease the economic harness faced by many Nigerian youth, however, it is not a permanent job, it is meant for you to gather some fund to establish your self.
How much is the registration form of Npower?
Registeration is absolutely free and you don't need to buy or spend money to apply or purchase of scratch cards or anything. Also, registration is done online, making it easy and stressless for everyone. The program is accompanied with a lot of benefits and some of them are listed below.
You can also read on:
FG increase the allowance of NYSC
How to get free data on Flaim app (all network)
How to check your BVN using your phone
How to join Loom ponzi scheme
Happy new year wishes for loved ones

The aim of the programme are;
• To reduce the unemployment rate in Nigeria
• To engender a system that would enable transferability of employability, entrepreneurial as well as technical skills
• To proffer solutions to under-performing public service and the diversification policy of the Government
What do I need for Registration Of NPower Program?
To avoid problems or issues, you need to follow every steps carefully as making mistakes might be costly, make sure all the things listed below are yours personally (don't use that of your friend or family member)
Your Bank verification number (BVN)
A Valid phone number
A working Email address
And other important documents like: your birth certificate, CV, school leaving certificates.
How To Apply for the N-Power recruitment programme
• Start by visiting the N-Power official site here
• Then pick the category you will like to apply for from either the Graduate, or Non-graduate section.
• You can pick from these options: N-power Knowledge, N-power Volunteer corps, as well as N-power, build. After this, you will be asked to choose from other options.
• After selecting your preferred the option to apply for, you would now see the "Apply Now" link, which you are to tap.
• Read the ensuing instructions before completing the registration forms. You will also have to provide some documents such as a passport, CV, degree qualification certificate and the likes.
• After filling the forms successfully, tap on the "Submit" button. You will then be issued an "N-Power registration Number". With that phone number, you will be able to log in for the aptitude test and also do some follow-up on your recruitment status.
• You would get an email from N-Power within the next few days that contains detailed information about your registration.
When is the deadline date for Npower registeration?
There is no deadline date as of now, the closing date for NPower application is not yet decided or released.
Note that: once you are through with the N-Power application, you will be invited for an aptitude test and the dates will be communicated to all applicants. This is based on the category you select while registering for the program. For you to be selected as a beneficiary/volunteer, you need to pass the aptitude test.
After successfully attaining a good result and you are selected, the next thing to visit N-Power physical verification centre. The date, venues and location will also be communicated to you. While going, make sure you go with documents like your School Leaving Certificates, birth certificates, and state of origin, and other document you feel you might need. After all the verification you engaged in, you will be offered a deployment letter which contain your primary place of assignment (PPA).
More information about the program will be communicated to you via this website.
Remember, poverty is mostly dominant when you are lazy, selection or choice without an option is laziness, ensure you apply if you don't have a better offer at the moment at your reach this year 2019.
Never give up………Giving up is meant for cowards