(Last Updated On: April 26, 2020)
MTN free internet trick 2019 for SA
We have been receiving request from South African users to give them the available MTN free internet trick for some time now, however, the good news is we have got one right here for you.

We are here again with MTN free Internet APN setting For South Africa, it is another free browsing cheat for South African users so be aware that if you are not based in South Africa, the Free MTN browsing APN will probably not work for you. So SA users pick up your smartphone and get started and start browsing your favourite websites and do your heavy downloads.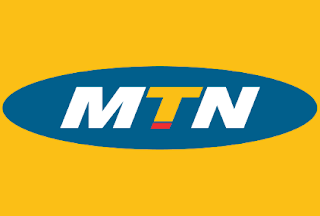 All you need for the Free MTN Internet APN Browsing cheat is just your smartphone and a MTN sim card.
However, unlike other free  internet trick, the free MTN Internet APN cheat does not require any VPN to set up, which makes it more easier as you don't require any special knowledge of the use of VPN apps.
Since there is no need to use a VPN, you also do not need to import or create any kind of config file.
The Free MTN Internet APN is easy to set up and by following the settings carefully, you will be able to browse the internet for free with your MTN South Africa SIM.
What others are reading;
How to join loom ponzi scheme
How to get 29GB for N1000 on MTN
Get 1GB + N2000 airtime on airtel
Free internet with Stark VPN
Whatsapp group link invite list

SA Free MTN Internet APN Settings
In this 2019, we have been blessed with a lot of unlimited browsing and this is no exception, In other to set up the Free MTN Internet APN settings, you will first need to launch setting and navigate to your mobile phone access point and create a new APN.
Follow the steps to get on track:
To create a new APN go to Settings > More > Mobile Networks > Access Point Names > Create New APN
You are a step close, the next thing is to input the following MTN South African free browsing APN settings
• APN Name: Demogist (or any name of your choice)
• APN: myMTN
• Proxy: mtn.webredirect.org
• Port: 8080
• Username: mtnwap
• Password: mtnwap
• then tap on save button.
Now launch any web browser of your choice and copy and paste this url and click on go
http://mtnplay.co.za:80@37.187.147.158

Once you have done that, just delete the www.Google.com and insert any url of your choice and you will be able to browse that website for free. Superb, isn't it?
That's all we have for you on Free APN browsing cheat for South africa users (SA).
Please do use the comment box if you have any questions or suggestions.
#Never give up…….Giving up is meant for cowards